The Get Ahead Bring 'Americana Soul' Sound to 'Deepest Light'
---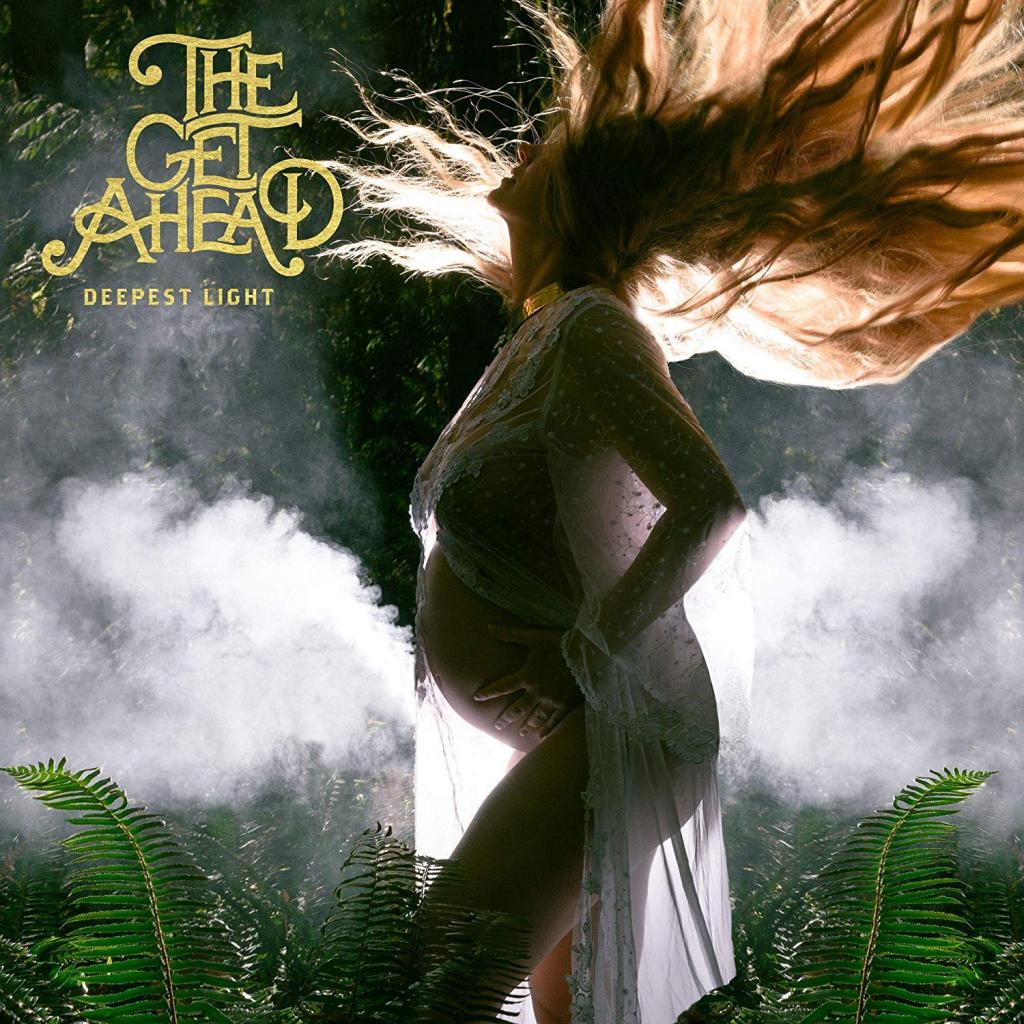 It's Americana that bends the genre boundaries, blurring the lines between folk, old-time, gospel, old-school R&B, and soul. Portland, Oregon, quintet The Get Ahead's eclectic blend they call "Americana soul" works on a variety of stages, attracting a fan base as varied as the genre-hopping outfit itself.
The Get Ahead's two married couples, Juliet Howard and Nathan Earle along with Danny and Angie Johnson, and friend Sean Farrell label themselves as empowerment advocates buoyed by the three feminist men in the band. Their cover of their latest, Deepest Light, features a gauzy full profile shot of Juliet Howard in full maternal bloom just before the arrival of their now five-week old daughter. But there are no nursery rhymes here, no lullabies — just a celebration of life and creativity.
Earle takes the lead vocal on "Sister Cities," sounding like a harder rock version of Paul Simon on the wistful but powerful shout-out to Portland's sister city Sapporo, Japan, celebrating their shared sisterhood's 50th anniversary. "Sisterhood signed 1959 / All this time we have shared a story," Earle proclaims, as Howard jumps in for some soulful harmony.
"July Moon" crackles with nostalgic psychedelia, like the flying Burrito Brothers mashed up with Fleetwood Mac in acid-washed dreams: "Tall, tall grass / Sweet apple light / The blue hour, hourglass / Empties into the night / When the July moon devours our sky / We will all go home / Covered in gold dust / We will all go home / Stars in our eyes."
Just when you think you've got a handle on this stuff, it rares back and kicks you in the teeth. If you're of the squeamish persuasion, aurally speaking, you better have some anti-psychotic medicine handy. This bunch has the balls to use a disco beat, for gawd's sake, to anchor "Deepest Light," sounding like the Eurythmics with Jon Luc Ponty chunking in a smidgen of psychedelic fiddle as Earle asserts that "faces are just veils to don and discard" before he reveals his soul-searching abilities: "Your innermost reflection / Speaks to me / Of the deepest light." But Earle's revelations aren't meant as pick-up lines; they're aimed toward a friend suffering mental illness whom he wanted to know was still seen and loved even as his illness compelled him to obscure his true nature.
On "Faint Outline," the band exhibits their mastery of shimmery, enigmatic, dream pop/country that manages to enthrall without getting sticky goo all over the place. Raymond Richard's weepy pedal steel underscores the band's take on the you-can't-go-home-again theme, especially if your time machine is a cotton-white Econoline.
Hard to wrangle but easy on the ears, The Get Ahead git 'er done, leaving you to smile, scratch your head, and marvel as you ride along.
---