The Cerny Brothers release LP
Posted On November 5, 2018
---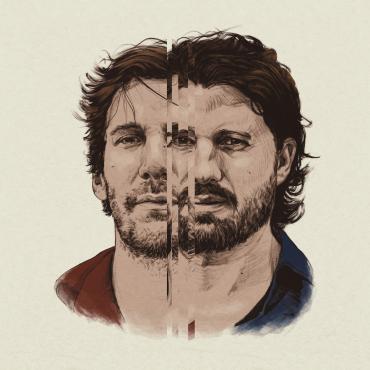 When an artist is sincere about the words in their song, you can hear it in the very timber of their voice. The emotion, the heartache, the yearning and the satisfaction of getting everything they want – it's all there in the tonality of a really evocative track, and when the music is firing on all cylinders, there's nothing we can do to keep the sonic connectivity from reaching through our stereo and touching us where it counts the most. The Cerny Brothers' new album Looking for the Good Land is an artifact in realism and artistic translation of all the feelings that there are no words for, but it's also a wonderful take on intrepid Americana as it's been reimagined in the 21st century.
You can tell that The Cerny Brothers have an organic chemistry that doesn't come around every day. They don't sound like a band that was mashed together by some A&R rep at a major label, nor do they have the look and feel of a group that was constructed as the brainchild of some producer of DJ looking to vicariously live out their legacy through more talented individuals. The Cerny Brothers sound like two brothers who know each other frontwards and back, and if there was ever any doubt as to their combustibility in the studio, it's smashed in this awesome LP.
INSTAGRAM: https://www.instagram.com/thecernybrothers
You don't find many songs like "I Wanna Love You," "Where I'm Going" or "Laugh at the Devil" on the radio anymore, and it's not because popular demand has suddenly called for the removal of folkie country rock melodies. It's because in the last ten years the Nashville establishment has made a point of politicizing itself and shutting out artists like The Cerny Brothers, whose swagger and nimbleness can be attributed more to college rock than it can old fashioned country music. The Cernys don't have time for politics; they're busy refining their craft.
SPOTIFY: https://open.spotify.com/artist/5FvhxbqzXKkjuWuTwoWdxv
I think this band would sound even more amazing in a live setting than they do in the studio, and the bulk of the material we discover in Looking for the Good Land has the volatility of stage numbers that were always intended to be extended jams rather than radio-ready singles. It's not that this record is exclusively packed with album-oriented content, but there's definitely something to be said about its emotional effect when listened to in its entirety. Each track bleeds into the one succeeding it with a lingering radiance that some critics would even reckon as progressive in nature.
The Cerny Brothers have done a lot of soul searching since their debut album Dream knocked our socks off back in 2015 and come up with the perfect sequel to its elaborate harmonies. While I don't know that its experimental aspects will be something that all of their hardcore fans will embrace easily, it imparts so many additional gold nuggets to listeners that I don't think it will turn the band's core audience away from their sound. They're on their way to stardom, and this is a great stepping stone in their ascent.
YOU TUBE: https://www.youtube.com/watch?v=9EaTzj8zPBE&feature=youtu.be
Mindy McCall
---