Suzan'ah Free – Sweet Tropical Dreams
Posted On August 22, 2016
---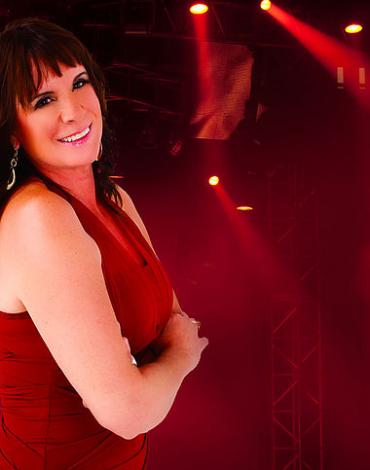 What's a nice warm tropical breeze, Jimmy Buffet, smooth feeling sand, a fresh fruity drink or freshly squeezed orange juice, a Hawaiian luau, a touch of Don Ho, along with a Latin jazzy beat combined create? Try the fun free spirited and brightly coloured music of singer-songwriter/musician Suzana'ah Free whose new album Sweet Tropical Dreams is everything her albums title says it is!
At a very young age Suzan'ah Free parents immersed her in the sounds, tastes, scents, and sights of music ranging from Broadway hits to Latin numbers along with the rhythm and sway of Hawaiian passion. With this combination she was bound to take all of these lovely influences and produce a tropical island get-away treat that leaves you on vacation from the moment you first spin this free-spirited album.
Suzan'ah Free's latest album, Sweet Tropical Dreams, certainly carries these dreamy memories that represent relaxation along soft sandy beaches, palm trees swaying gently and the cool sounds of blue ocean waters lapping themselves against the warm beach sands. A magical and swift chariot of fun takes you where you are.. soaking up the delishness of each tune from Suzan'ah Free's newest album. A true treasure for islanders and land folk alike. The mood is immediately fun as Suzan'ah Free sets the opening tune called, "No Ka Oi," and lilts ever so smoothly to her next title, "Seaside Serenade," and as that song title states it… a 'serenade'… you undoubtedly know for most certain that it is.
Each and every tune brings fun filled memories, or is the gifted moment that allows your ability to create them. Sweet Tropical Dreams is a whole package relating to the sea, and the beach and the times of joy they convey. Bringing the tracks, "Sunny Side of the Blues," "Mojito Mambo," "Who Was the Lolo Who Stole My Pakalolo,"(made famous by the wonderful Don Ho), and "Lono & Laka" all were created especially from her own personal heart and brought to share with others who love the tropical ways of living, loving and dancing. A total of thirteen tracks, completing its beach fare finally with the song, "Sail Away." This is an album that you will find yourself playing over and over again as it brings so much joy.
Being able to own Suzan'ah Free's Sweet Tropical Dreams album allows you to float away to your own tropical paradise and feel the warm sand between your toes as you walk along the beaches in Waikiki. The album conceptions are a basket full of joy, filled with fun, good times and is certainly to be shared with family, friends and new friends… the ones you will be making as your hanging out listening to Suzan'ah Free's new album at your favorite beach hang out. So bring out your boom box and put on Sweet Tropical Dreams CD as you gather around the bonfire as the sunsets over the ever changing ocean waves… and the soft lights glow in pale orange and rose coloured splendor as Sweet Tropical Dreams embraces your soul and takes you far away into the relaxing easy breezy days of beach living.
YOU TUBE: https://www.youtube.com/watch?v=T5hMqmtncPA
URL: http://www.suzanahfree.com/
by Cyrus Rhodes
---