Steep Canyon Rangers Perfect Their Blend on 'Arm in Arm'
Posted On October 14, 2020
---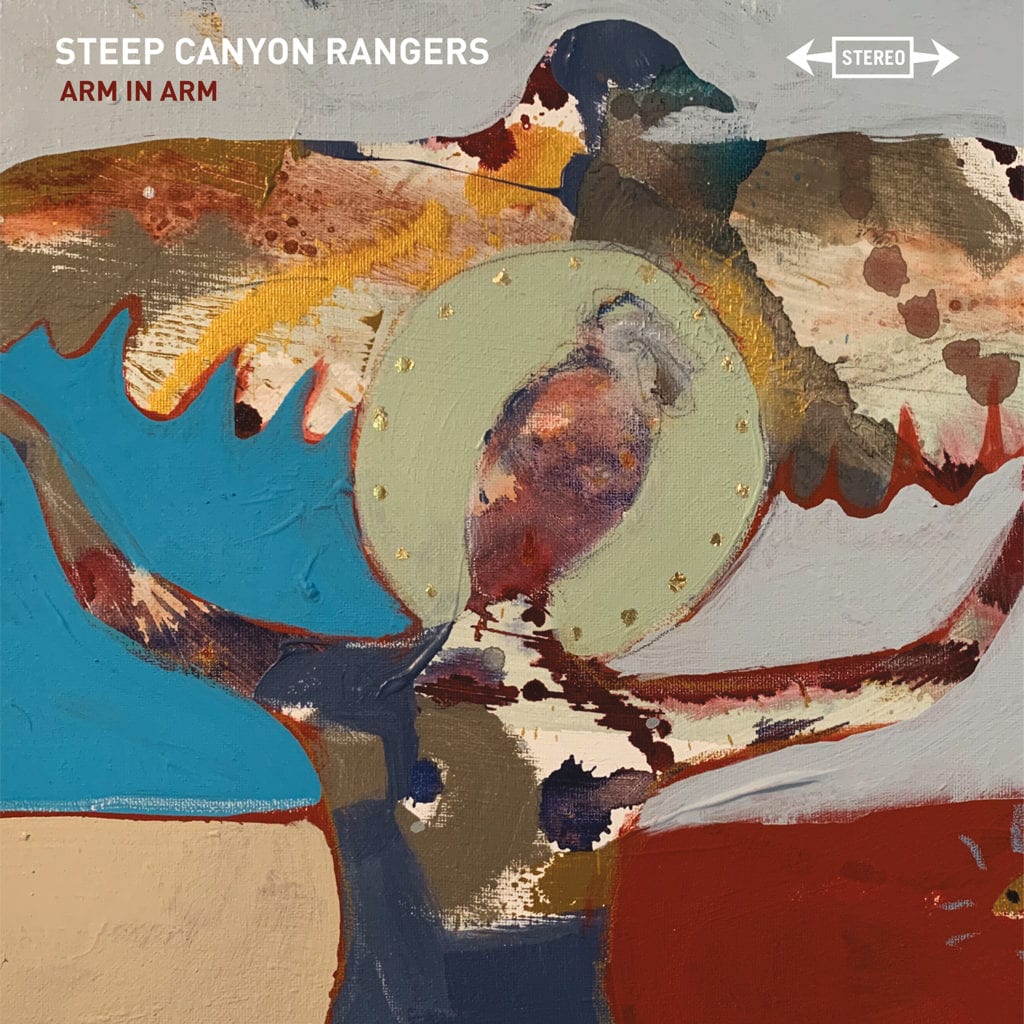 Damn! This album is so good, you'll be smiling or crying or dancing with every song. You can feel the spirit of the Steep Canyon Rangers in every note they play and sing here, as if you were sitting in the same room with them as they play. For example, the soaring harmonies of "Every River," fueled by the cascading sounds Graham Sharp draws out of his banjo with a slide and the spiraling interplay of every instrument, sail with full billows, transporting us with every note. Like a good gospel song, we step into the river where we can, allowing the water to wash over us, even as it carries us with it. The chorus sings us out of the song, lifting us and guiding us with its wisdom and love, and for a moment we've been taken out of this world — but we're urged to come back to it to make a change: "Oh sister don't you know it well / You can sow the seed but you just can't tell / Oh from the father to the soldier's son / Love's gonna keep them, every one / Oh let the hallelujah play / Sing it together in the old-time way."
Every song on Arm in Arm captures the North Carolina group's innovative spirit, weaving in jazz, gospel, folk, and even rock phrases, creating an intimate and intricate sound that challenges, cajoles, and comforts. The rollicking rambler "Sunny Days," riding along Sharp's rolling banjo, opens with a nod to Stephen Stills' "Love the One You're With" in the song's opening notes. The song kicks off at a frenetic pace, as the mandolin, fiddle, guitar, bass, and banjo chase one another around every musical bend before slowing down in a free jazz interlude that allows each instrument to explore its own musical nooks and crannies. The carefree song might be the signature song on the Steep Canyon Rangers' new album, for it illustrates the band's relentless inventiveness even within the traditions of bluegrass music.
Warm guitar notes open "Honey on My Tongue," blossoming into vocals that wrap blissfully around us with a genial ambivalence about being a parent. As Woody Platt's guitar, Sharp's banjo, and Nicky Sanders' fiddle circle over and around one another, Sharp's lyrics express the bittersweet vulnerability of watching a child grow and leave. The album opener, "One Drop of Rain," floats over Sharp's circling banjo rounders and Platt sings of the gentleness of love, the way it — like the rain — returns, and how one moment of affection can flood the heart like "one drop of rain." "Afterglow" leaves us with just that: the feeling we have after a good meal, good sex, or a night of good music. The instrumental bridges on this song showcase the band's inventiveness, leaving us wishing the song would never end, but reminding us that we can bask in the song long after it's over.
Arm in Arm finds the Steep Canyon Rangers playing at the top of their game. The songs reveal the band's soulful depths, their playful ingenuity, and their musical passion. Arm in Arm picks us up and carries us into the stratosphere with the high-flying instrumental and vocal genius of the Steep Canyon Rangers.
---