Songs that See into Life and its Edges
---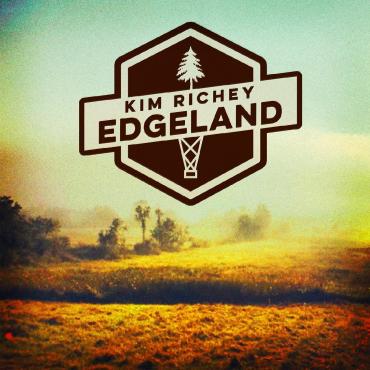 As lovely as her voice is, and as skillfully as she plays guitar, Kim Richey's brightest gifts may be her eyes and ears. With those, she takes in the world around her, and with her heart and brain and hands creates songs that tell real stories about real emotions. What it's like to really be alive, in (or out of) love, and just trying to make it through.
In "The Red Line," the opening track to Edgeland, Richey's eighth album since her debut in the mid-1990s, the narrator misses a train and isn't all that concerned about it. "Guess I'll smoke another cigarette, lean against the wall. And watch the world go by," Richey sings, and proceeds to comment on what she sees on the surface, which hints heavily at what lies beneath. In typical Richey fashion, the literal blends with the figurative, and you'd better believe there's a point in there.
On Edgeland, Richey shows her full range, both sonically and emotionally. "Chase Wild Horses" is a fast-paced anthem to growing the hell up and accepting who you are, as well as who you were. "Pin A Rose" is a sorrowful, loving "I told you so" to a friend who's made a bad decision, and an ode to how much it can hurt to be right. "The Get Together," in the tradition of "You'll Never Know" from her 1995 self-titled debut and "I'm Alright" from 1997's Bittersweet, explores the often uncharted nuances of moving ahead after a relationship ends. "Thought we'd have a little get together," she sings in a lovely duet with Mando Saenz, "I hear tell you're going away. If I'd heard it from you, it would have been better, but it didn't work out that way." I mean, ouch, on so many levels.
Richey is joined on this album by very talented friends, including Saenz, Robyn Hitchcock, Wilco's Pat Sansone, producer Brad Jones, and Chuck Prophet, who most notably adds harmony vocals throughout "Whistle on Occasion," the album's closing song. "Got my hands in my pocket, my feet on the ground, I might whistle on occasion when there's no one else around," they sing in a melody that's sure to get stuck in your head, in a good way. It's a sweetly perfect punctuation to the day of observation launched by the album's opening track, and more good advice for how to navigate life and really see what's around you from someone who clearly lives it.
---