Second Archives Set from Joni Mitchell Sheds Light on Key Songs' Process
Posted On November 10, 2021
---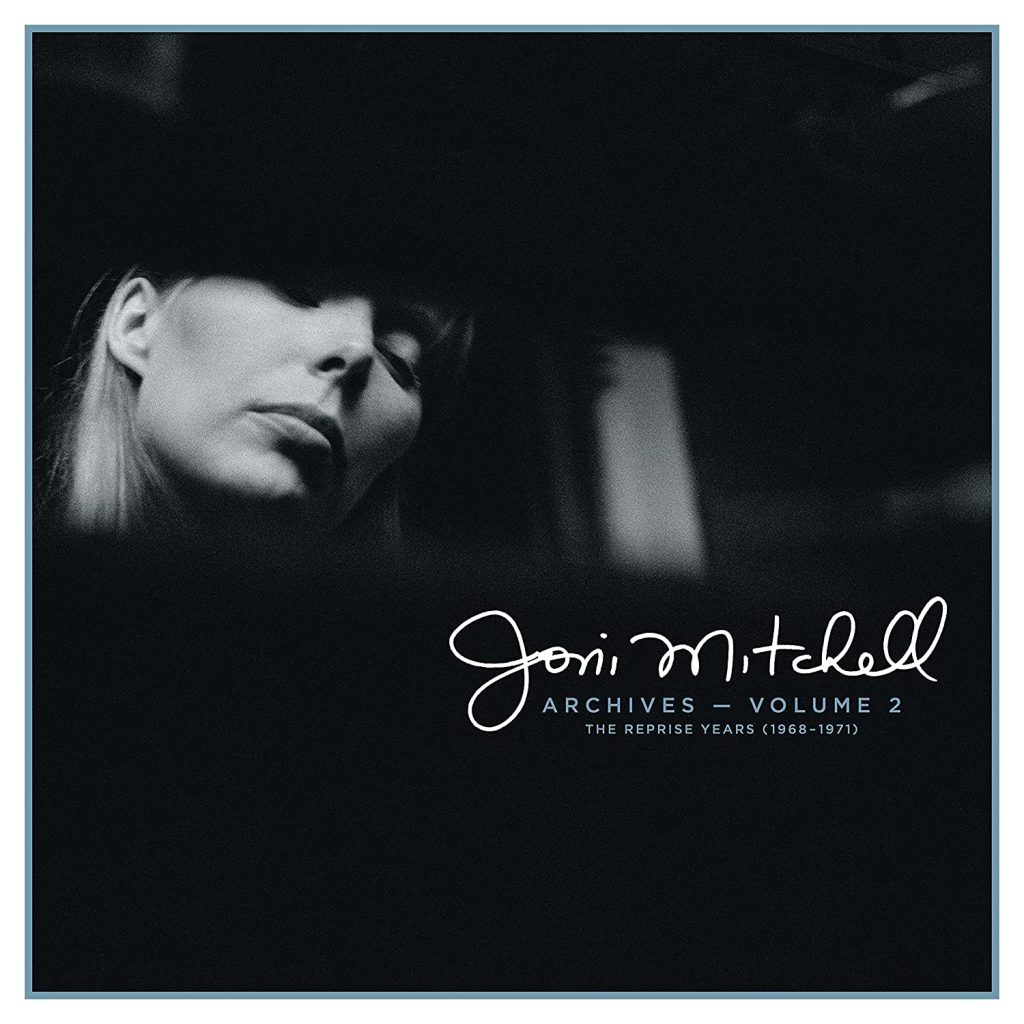 As one of her era's most popular and gifted artists, Joni Mitchell should have been able to rest on her laurels a long time ago. Yet, in recent years, the press has often maligned and caricatured her as little more than a cantankerous malcontent. It's easy to forget that as a young musician, she had to fight every step of the way not just to be taken seriously, but to be heard at all. Archives Volume 2 is an intimate snapshot of that journey, which goes a long way toward setting the record straight.
Boasting 122 tracks, the second Joni Mitchell Archives set to be released in just over a year is generous, expansive, and very reasonably priced. Like the first collection, the second volume features a treasure trove of unreleased music, this time focused on songs recorded between 1968 and 1971, arguably Mitchell's most creative period. Based on material that eventually appeared on Song to a Seagull, Clouds, Ladies of the Canyon, and Blue, this new 5 CD (or 10 LP) set features demos and live versions of some of her most enduring and best known work.
Like similar sets released by other legacy artists, such as Bob Dylan or The Grateful Dead, there is a certain amount of repetition of material represented on Archives Volume 2 that may limit the appeal for casual admirers. There are multiple versions of "Conversation," "Both Sides Now," and "Night in the City," among others. But most of her fans should be thrilled to hear the finely nuanced variations between versions of songs that illuminate Mitchell's search for the right voice and tuning to bring expression to her lyrics. In contrast to Dylan, who experimented with vastly different tempos and arrangements of a song, allowing for his muse to reveal itself in a haphazard manner, Mitchell appears to have followed a much more precise musical vision where only minor changes are evident in her songs as they found their way to completion.
The first two discs of this collection feature home demos, session outtakes, and impromptu performances that provide insights into Mitchell's creative process.
Listeners are given the chance to experience songs like "Conversation" as it was originally recorded during the Song to a Seagull sessions before it was rearranged to fit on Ladies of the Canyon. Alternate takes from the Blue sessions, such as a version of "River" with French horns and "Urge for Going" with strings, were recently included on the 50th anniversary edition of that album and are also included, in a more appropriate context, here.
Perhaps the most compelling reason to check out the second Joni Mitchell Archives collection is to experience the generous selection of live material on offer. It features three complete concerts: Le Hibou Coffee House from Ottawa, Ontario, in 1968; Carnegie Hall from 1969; and a London performance featuring James Taylor from 1970. The Ottawa concert, as recorded by Jimi Hendrix, captures Mitchell at a period of transition from a coffeehouse singer to the world-class performer she had become by the time she played Carnegie Hall less than a year later. James Taylor can also be heard performing with Mitchell on two songs excerpted from 1970's Amchitka anti-nuclear concert in Vancouver, Canada. Their natural chemistry is mesmerizing and a joy to hear.
Enjoyable vignettes from performances in her hometown of Saskatoon, Saskatchewan, BBC's John Peel program, and six songs and an interview from The Dick Cavett Show — all from 1968 — round out the live material. As with the first Archives set (ND review), the introductions to each song are presented as separate tracks, and often provide interesting insights into songs we have come to know so well. Her introduction to "Pirates of Penance," where she outlines its connection to "Conversation" and a love triangle with Leonard Cohen, is especially poignant.
With its crystal clear sound, insightful liner notes by Cameron Crowe, and attractive design, Joni Mitchell's Archives Volume 2 is a class act that sets the bar very high for other acts planning to release archival material.
---