Ryan Zimmerman releases EP
Posted On September 12, 2018
---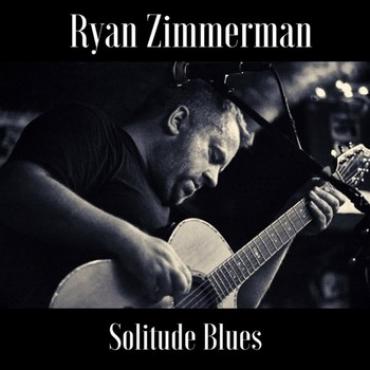 Ryan Zimmerman releases EP
https://soundcloud.com/ryan-zimmerman-1/solitude-blues/s-7LGLg
Long Beach Island, NJ's, Ryan Zimmerman is a rootsy artist, there's no question about that. His current single with two more coming in on the back of it, is everything from Americana and traditional country to blues music done with an authentic quality. This has been an ad mixture from the Jersey shore since the early days of the of Southside Johnny Asbury Jukes, but Zimmerman gets around the country and has played with artists such as Marshall Crenshaw and Michael Allman, just to name a couple. And "Solitude Blues" is a truly remarkably well written, produced and arranged single.
Not only is Zimmerman well stepped in the blues, this single goes into much more territory, including folk, country and bluegrass. There's a singer/songwriter quality to it as well, and it's all the mark of a good product which should culminate into more of the same on the following releases. The lyrics tell the story of trying to laugh among all the reasons in the world not to, and the storytelling pace is what really draws you into the song. Zimmerman's vocals are perfectly pitched with just the right gruff for the song. Put the two together and you really believe what he's singing, backed by a soft female voice.
As for who's backing Zimmerman I do not know, but it's essentially an acoustic guitar driven number with said backing vocals. "Solitude Blues" is just an expression more than it is a blue song, but the point is made perfectly clear and he's not categorized as a blues artist, which is often the case with songs that mention blues in the title. Most often they have nothing to do with blues per say, but with the root of it all being blues it doesn't get away from that overall feeling. But most importantly the song is catchy, dark, moody and emotional enough to convey every word with equal weight in the process of a great track.
Zimmerman is very rugged in his vocal delivery but there's also a certain elegance to it that you don't get in folk, and that's another way he crosses so many genre's in just one song. It's beyond categorization except to call it acoustic based. But that also means it can be enjoyed by everyone from folk and country to bluegrass lovers. You don't get this quality everyday anymore, in the less countrified and more pop-polarized landscape. In-fact it has a swampy, almost Texas gulf appeal to it as well.
It could be that Zimmerman doesn't want to be placed in the Jersey shore box as he releases his uniquely styled music, but that also might not be true to his audience that knows him, just a hunch by the sound of this track before being introduced to his future songs of which it does whet the appetite for and then some. It could also just be that I am glad I enough that heard "Solitude Blues" it immediately begs for more of his music to be heard all the same. Either way, it comes highly recommended.
Mindy McCall
---