Rick Estrin & the Nightcats Tap into the Past for Their 'Contemporary' Sound
Posted On September 19, 2019
---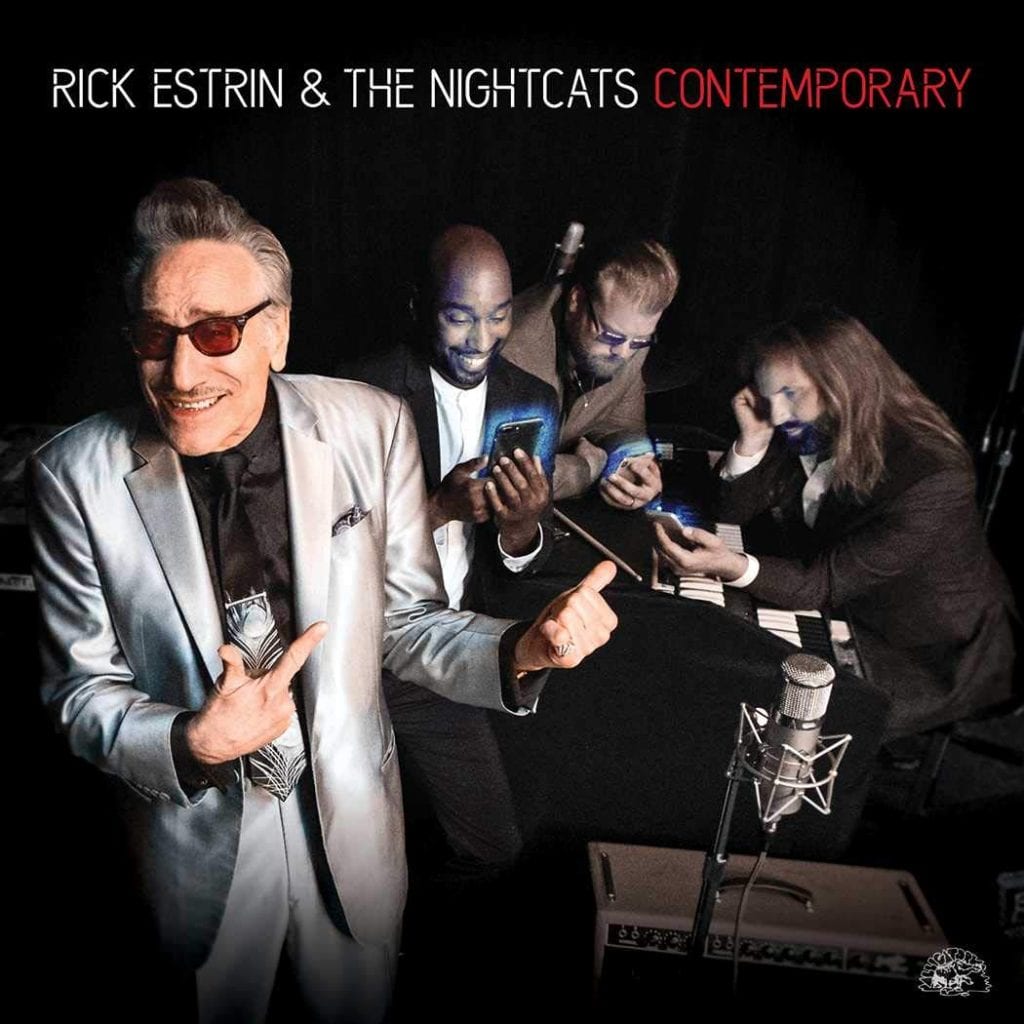 Rick Estrin is a time traveler. Surfing sound waves from the past, the Nightcats' vocalist/harpist pays homage to blues masters like James Cotton, Junior Wells, and Little Walter, incorporating their musical personalities into his own eclectic sound.
Clad in suits that look like they might have been all the rage for a 1940s hipster, the Nightcats (named for Little Walter's first band) was co-founded by Estrin in 1976 with guitarist Charlie Baity. Together they created a unique sound rooted in the past, bolstered by Estrin's time-warping original compositions.
Calling the latest release Contemporary is a tongue-in-cheek poke at the band's retro-rejuvenation/renovation vision. In the video for the title cut, after reading in Rolling Stone that blues is dead, Estrin scrambles to come up with a career-saving gimmick. Fearing that he's "Headed for oblivion cause my style's just too low down," he gets auto-tuned and hip-hopped for the occasion. But long-time fans need not worry — despite the struttin', stylin', and profilin', he and the band never abandon their mission, reverting to their time-tested sound in the end.
The band sounds better than ever. Guitarist Kid Anderson, who took Baity's place when he retired in 2008, had to be able to hold a musical conversation in rockabilly, jazz, blues, rock, and big band swing, often in the same song. Anderson embraced that challenge, firing back at Estrin's mood swings with innovative licks as quirky as Estrin's delivery and lyrics.
Estrin takes on another aspect of time travel on "I'm Runnin,'" feeling Father Time creeping up on him in this spaghetti western soundtrack.
But as usual, Estrin and the Cats don't stay in one place long, the harpist breaking out of the western soundscape for a back alley Chicago harp travelogue before Anderson and keyboardist Lorenzo Farrell do some deep-space exploration on organ and guitar.
In addition to his harp and vocal talents, Estrin is a world-class smartass who writes songs like Leiber and Stoller did for the Coasters with "Yakety Yak" and "Young Blood." On "She Nuts Up," his lady's mood swings go to a squirrelly place but he hangs around for the benefits when she nuts up after the lights go out and they get to rocking the house.
As strong a presence as Estrin is, the Nightcats are a formidable force as well. On "House Of Grease," named for Anderson's Greaseland Studios where they recorded, Anderson shows off his versatility on  both bass and guitar. New addition, former Little Richard drummer Derrick D'Mar Martin, lays down a landing strip of solid funk for keyboardist Farrell to burble around on.
The Nightcats' latest upholds the band's belief that with the right attitude and a stellar cast, you can have one foot in the past and still be contemporary.
---