Rhiannon Giddens and Francesco Turrisi Hit Home with Intimate Recordings
---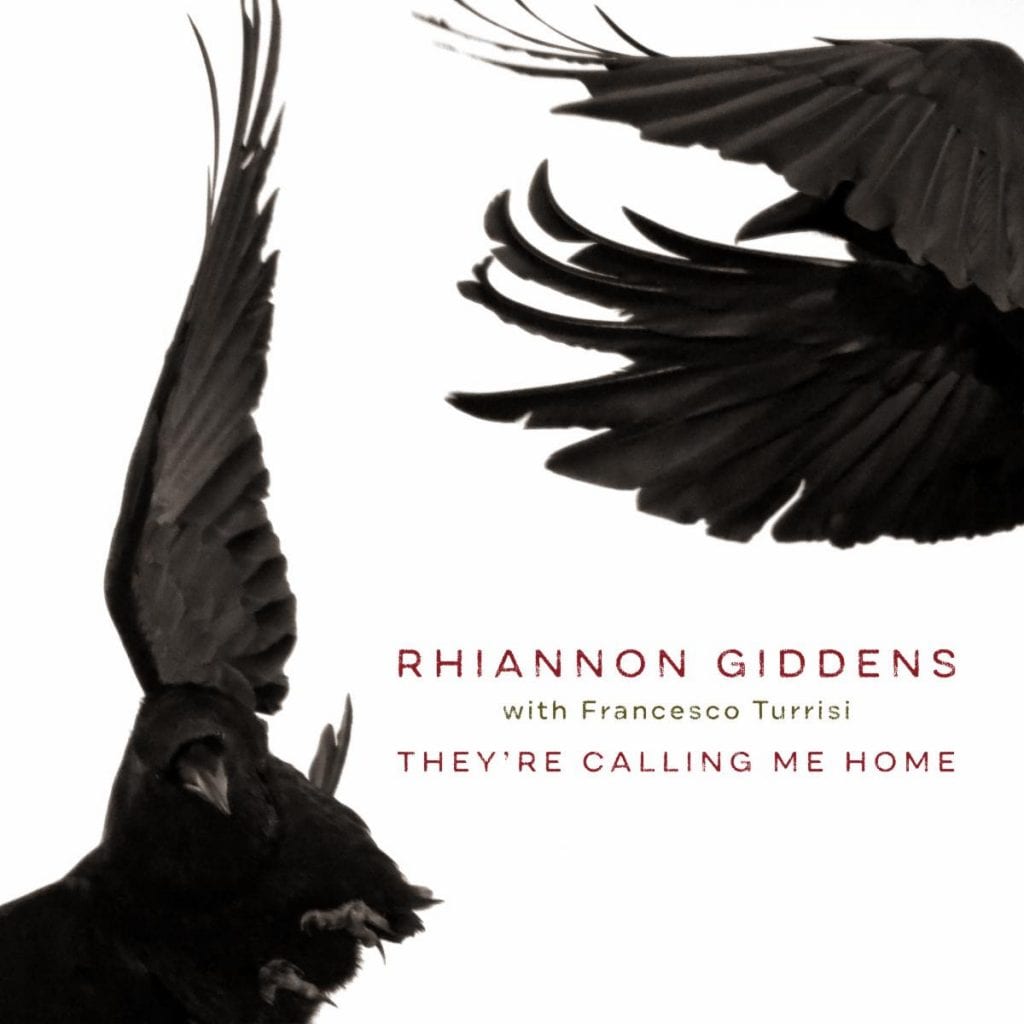 Recorded during the lockdown at a rural studio near Dublin, Ireland, where Rhiannon Giddens and her partner, Francesco Turrisi, have been riding out the pandemic, They're Calling Me Home is, without reservation, her finest work to date. Intimately recorded and emotionally accessible, it is a near perfect album in which the diversity of Giddens' musical interests coalesces to fulfill the promise hinted at in everything she has recorded up until this point.
They're Calling Me Home builds on the sounds the duo explored on There Is No Other, their 2019 release produced by Joe Henry, but is a much better album. Henry is a legendary producer with a fine musical sense, but his own signature sound is so highly developed that it colors every project he works on. With Giddens and Turrisi producing the music themselves, the purity of their own sound comes through much more clearly. For the first time, listeners have the opportunity to hear Giddens perform without the interposition of filters, so that her truest musical voice comes through.
Like all of Giddens' previous albums, They're Calling Me Home features a mixture of carefully chosen traditional songs drawn from African American, Appalachian, and European sources, interspersed with a few well-crafted originals that are thematically compatible with the rest of the selections. Powerful versions of "Waterbound," "Black As Crow," and a unique arrangement of  "Amazing Grace" will certainly please Giddens' long-time fans. What sets her newest album apart from the rest of her already impressive body of work is the feeling of ease and the natural flow in the instrumental performances that run through every song.  There is a quality of intimacy in these performances that wasn't always present in her earlier recordings.
They're Calling Me Home is a simple, stripped-down affair with most of the instrumentation and vocals coming from Giddens and Turrisi themselves, with support from Irish musician Emer Mayock on flute, whistle, and pipes and from Niwel Tsumbu, a Congolese guitarist who moved to Ireland in 2004. The chemistry these musicians create together is amazing, with each player's contributions blending to create spontaneous and joyful music. On track after track, African, Celtic, folk, and gospel sounds flow together seamlessly to reach a natural synthesis of traditions that was always hinted at in her earlier work but reaches fruition here.  How many other musicians could transition out of Monteverdi's "Si Dolce È'l Tormento" into "I Shall Not Be Moved" and pull it off? Similarly, the effortless shift from a stark and powerful reading of "O Death" through "Niwel Goes to Town," an original instrumental track, into a stunning a cappella version of  "When I Was in My Prime" provides a much more eloquent thesis on global musical unity than could ever be communicated in words.
It may be that Giddens' greatest gift is her ability to show listeners how to hear old songs with fresh ears, and to make the ancient viable and personal. And she reminds us through her blending of musical cultures that wherever it comes from, a song is still a song. No matter how many times it's been interpreted, it always offers a template for expression, and a skilled interpreter can always bring something new to even the most ancient of melodies.
They're Calling Me Home is a stunning and often revelatory work that sounds better each time it's played. It's truly one for the ages.
---