Phil Cook's Infectious Spirit
---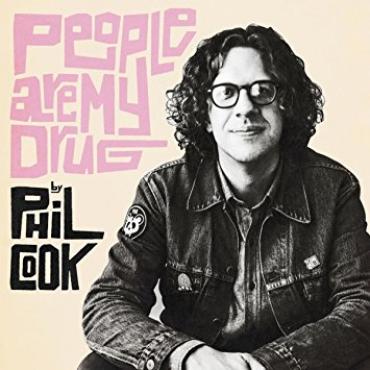 If you ever saw Hiss Golden Messenger's live shows, you know Phil Cook. Typically stage right and positively tearing it up on the keyboard, he can barely keep his butt in the seat as he gives himself over so completely to the groove. A master performer and maybe the kindest man alive, Cook had already amassed his own following as a sideman to HGM's MC Taylor before releasing his excellent solo debut, Southland Mission, back in 2015. And there's no doubt about it – Cook will have plenty more fans with the release of his follow-up, the aptly titled People Are My Drug.
People Are My Drug is full of thoughtful observations of humanity – what makes us tick, makes us laugh, makes us love. Cook is a true lover of people and all their nuances and flaws, and he meditates on that with this record. Each song leaves you feeling what he's feeling, and feeling it so deeply you almost feel like you're a part of his creation. This love of people is evident in the collaborative spirit of People Are My Drug, which features countless guests, like a big ol' party. Songs like "Steampowered Blues" and "Tide of Life" are collages of voices (like Tamisha Waden and Chastity Brown, and Mountain Man), and both leave you with all the warmth you'd get walking the streets of New Orleans.
Sylvan Esso's Amelia Meath's heavenly croon shows up on her co-write with Cook, "Miles Away", a simple, moving song about pining for the ones you love. And Cook proves himself to be a vocal force on a song like "Another Mother's Son," a commentary on fatherhood and racial injustice. "Tupelo Child" is filled with the dreamy, wide-eyed wonder of youth, and on "Deeper Kind," Cook reaches fiery heights in a spiritual jam session.
Cook taps into his love of the blues, gospel, twangy country music, and troubadour folk on People Are My Drug, creating a sound that comes easy to him and comes from his heart. It envelops you like a warm hug and draws you into Cook's world, where it's always just a little bit sunnier than our own.
---