Paul Burch Spins Unforgettable Tales on 'Light Sensitive'
---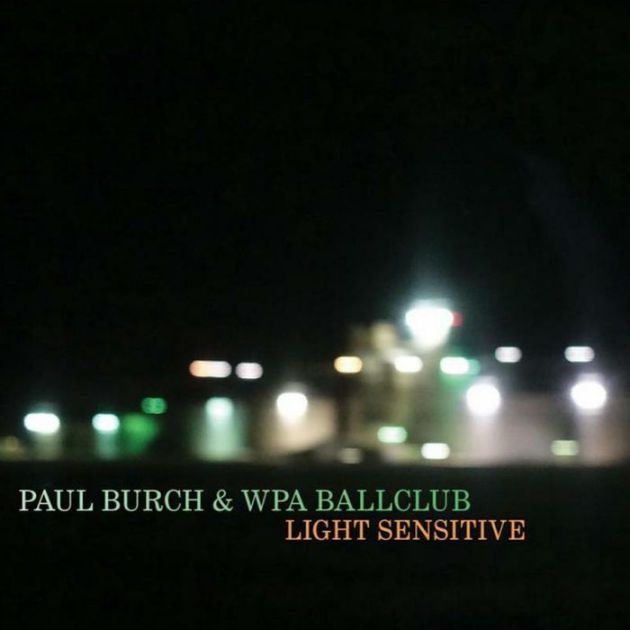 There's a perennial sincerity on Paul Burch's latest album, Light Sensitive. Though he has the writing genius to enter into the grim realities of love, life, and death, Burch spends his time bringing listeners stories of, well, love, life, and death, but without the grimness that so often comes with those tales. Instead, with the help of his band, the WPA Ballclub, Burch spins sagas that sound too familiar to be true, continuing to set him apart from anyone who might claim to be his contemporary.
"All the sweet things you suffered for," he sings on "Marisol," "poor invitations you'll take no more, if you please." Burch approaches his characters and stories with the utmost care; as soon as he recognizes the suffering of the song's title character, he reminds Marisol that she will be receiving a "message of love from me to you." And with a bit of a fracture in his heart, he sings, "Fireflies on my guitar strings / Play a song for you now, hear it sing / May your nights be plenty / May your dances be many / Save the last one for your true love."
Whether with his lyrics or music, Burch won't allow himself to be relegated to the corner of any one genre; he and his band can effortlessly summon the gods of rock and roll just as easily as they pay tribute to the jazz greats that have come before. And they do it all with the help of some good friends like Luther Dickinson, who lends his slide guitar skills to "Fool About Me," and Robyn Hitchcock, who shares in vocal duties on the unforgettable "Flight to Spain." The highlight of Light Sensitive arrives on the instant-classic "The Tell," a song that is as mysterious as the narrative it weaves. With Aaron Lee Tasjan providing gorgeous harmony, Burch sings, "You want to break away, break away / When my love might be the key to your heart / I've got a feeling / Verify, clarify / I don't know, or do I?" It's a song that's as catchy as it is enigmatic — a perfect combination for Burch and company.
When he wrote and recorded Light Sensitive, Burch of course had no idea what was in store for the world as we now face the realities of COVID-19. Had he been able to predict the future, only God knows what poignant truths he would've written. Instead, though, Burch has given the world a respite from the darkness that has descended across the globe. T.S. Eliot — who is mentioned as being "no fun 'til you get him drunk" on "23rd Mobile Field Artillery Punch" — once famously stated, "Poetry is not a turning loose of emotion, but an escape from emotion." Though Light Sensitive can't provide an escape from this pandemic, Burch invites listeners into his unparalleled world where the past, present, and future come together for an astounding, timeless experience that isn't a turning loose of emotion, but a much-needed escape from it.
---