Patiently Awaiting the Meteorite – "Strange Intuition"
Posted On October 22, 2018
---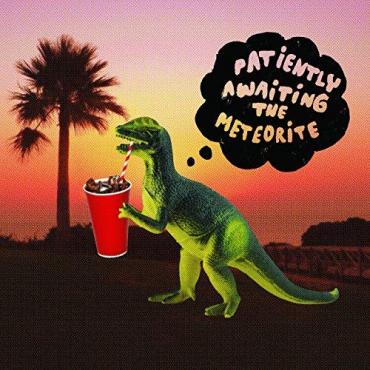 DEEZER: https://www.deezer.com/en/track/491411002?autoplay=true
Patiently Awaiting the Meteorite, a musical confluence of singer/songwriter Dee and producing team the Grand Brothers, are riding quite high on the back of their album release Canyon Diablo and there's little wonder. The partnership has experienced considerable individual success before uniting for this project – Dee's single "Filter Factory" lit up YouTube and another single "Miles and Miles (Living on the Edge)" landed a plum spot during a Super Bowl commercial. The Grand Brothers' CV includes notching more than one million worldwide album sales, multiple hit singles in Canada as well as charting in European markets. The most recent single from Canyon Diablo, "Strange Intuition", builds on the power heard with its predecessor "Electrified" and invites comparisons to a cross section of modern and classic influences while boasting its own thoroughly distinctive identity.
Patiently Awaiting the Meteorite cull their identity from a variety of reference points, but the predominant weight of the band's style falls on the rock side. The electronic bite surrounding both "Strange Intuition" and its successor "Electrified" is never overstated; the most modern, punchy thing about the song's sonics is how every element is invested with a glossy sheen, yet it never sounds overly premeditated but, rather, a natural outgrowth of the band's creative vision and writing process. Patiently Awaiting the Meteorite has appeal cutting across borders; there is a distinct quality present in their music capable of appealing to European audiences, evidenced by their success with placing on those charts, but there's likewise something distinctly American and Westernized about the straight-forwardness of their material.
The lyrics for "Strange Intuition" are, likewise, crafted with an eye towards netting the attentions of the many rather than the few. There's a strong point of view emerging from this song that, nonetheless, is rife with mystery allowing listeners to form their own interpretation of the material while still affording Patiently Awaiting the Meteorite the latitude to make their own statement. Such balance is rare. Like any great song, regardless of genre, the lyrical content also neatly dovetails into the music and the vocal melody, in particular, makes a memorable impact on the overall whole. The obvious attention to detail aiding Dee and the Grand Brothers in creating such a work is apparent in every second of this release.
Patiently Awaiting the Meteorite is entering a brave new world with this second single and their upcoming live shows scheduled for Montreal's "Ministère" beginning on December 6th this year. We can expect them to flourish every bit as much in that environment as they do on a recording. Songs like "Strange Intuition" and the earlier single "Electrified" will undoubtedly translate exceptionally well over to a live setting and these live appearances will put exclamation points on the excellence we hear with this single. "Strange Intuition" is a real barnburner in the best possible sense, but it's likewise indicative of the intelligence they bring to bear with each song on Canyon Diablo. A new chapter opens for the band, but there are many more chapters left to be written for this exceptional project.
SPOTIFY: https://open.spotify.com/track/0kuJ6L3ioQy9veM7n4WKuw
Mindy McCall
---