Not Dead Yet
Posted On October 28, 2016
---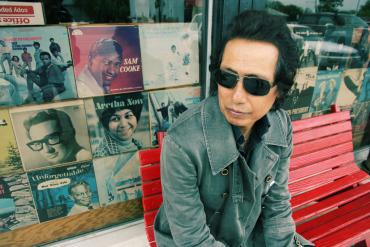 The first album in four years by the singular Texas artist, Burn Something Beautiful (out October 28 on Fantasy) combines a younger man's passion for rock and roll redemption with an older man's burden of mortality. It's a challenging balance to sustain, but a fresh collaboration provides the spark, even as the artist reflects, "I've seen better days/I've got nothing left to say."
Escovedo wrote all of the material with co-producers Peter Buck and Scott McCaughey, veteran guitarists who have teamed together in R.E.M. and elsewhere. The album bristles with a sonic edginess that takes some of the edge off the lyrical ennui, and a vitality that contradicts the death the artist says he feels inside.
For every lament such as "Sunday Morning Feeling" or the morose "I Don't Want to Play Guitar Anymore," there's the one-two opening punch of "Horizontal" and "Heartbeat Smile," cuts that acknowledge the inevitable without submitting to it, and the swagger of "Shave the Cat." It's like listening to that teaming of T. Rex and Leonard Cohen that no one but Alejandro was likely to envision.
The vocal backing of Kelly Hogan and the baritone sax of Los Lobos' Steve Berlin enrich the dynamic of a band firing on all cylinders. In "Farewell to the Good Times," he shrugs, "There's nothing left to believe in."
Don't believe him.
---