New Melanie Bong album stuns with character and astonishing vocals
---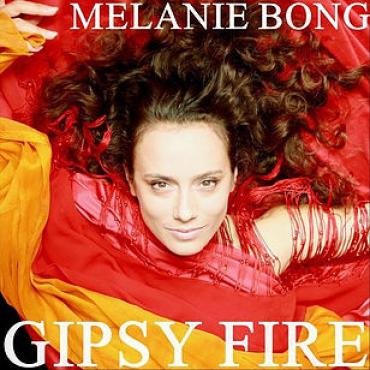 Melanie Bong's new album Gipsy Fire is an absolute stunner of a record. As the title might suggest, this is an enticing release with plenty of color and character.
The title cut alone has a stark and forward-thinking tone that cashes in on the natural synergy between Bong's vocals and Lulo Reinhardt's fantastic ability as a guitarist and song arranger. Bong's vocals are truly astonishing. She sings in such a way that it feels fluid and free-form, seamlessly swinging from quiet, soft-spoken moments to dynamic and soaring heights. Her vocal style is informed by a wide variety of sources, ranging from classic jazz to R&B, world music, and of course, Gipsy style with a contemporary flair. If you could combine Nina Simone with Edith Piaf and Carmen Miranda all into one person, this would be a cool way to describe Bong's cool style and attitude.
Gipsy Fire is a kaleidoscopic and energetic collection that feels spontaneous and heartfelt yet incredibly clever in its concept and execution. The experience of these talented artists shines through the album seamlessly, just like their undying passion for making music that truly connects with listeners on a deeper level.
Website:
http://www.melanieninibong.com
---