---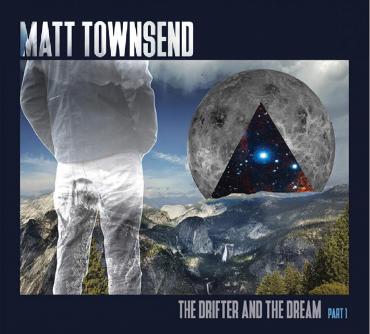 Matt Townsend offers up a blissful new release with his highly anticipated release, "The Drifter and the Dream (Part 1)." Featuring the buzzworthy single, Came Down from the Mountain" Townsend brings elements of surprise and darkness within the record, recalling artists such as Ryan Adams and Neutral Milk Hotel. With pieces such as "The Great American Madness," taking the album by the horns, his showcases a realm of 60s Rock with a poetic, and heartfelt message that is found throughout.
Townsend's voice is haunting as well as breathtaking as he croons every note.Each song on the album is a timeless piece that shares a lush and harmonious sound, filled to the brim with dreamy overtones. A musical genius of sorts for the modern era, Townsend enlists a few of his friends on the record which creates layers of musical foundation for the tracks.
His attention to details when penning songs for the record is impeccable. Featuring elements of darkness and light in mankind, and the vibrancy of the vulnerable, he portrays in his pieces the choices that people may to shape their life's journey.
​LINKS
www.matttownsendmusic.com
www.matttownsendmusic.bandcamp.com
www.facebook.com/matttownsendmusic
www.twitter.com/MTownsendmusic
www.instagram.com/matt_townsend_music
---