Lukas Nelson Builds Garden of Songs Both Timely and Timeless
---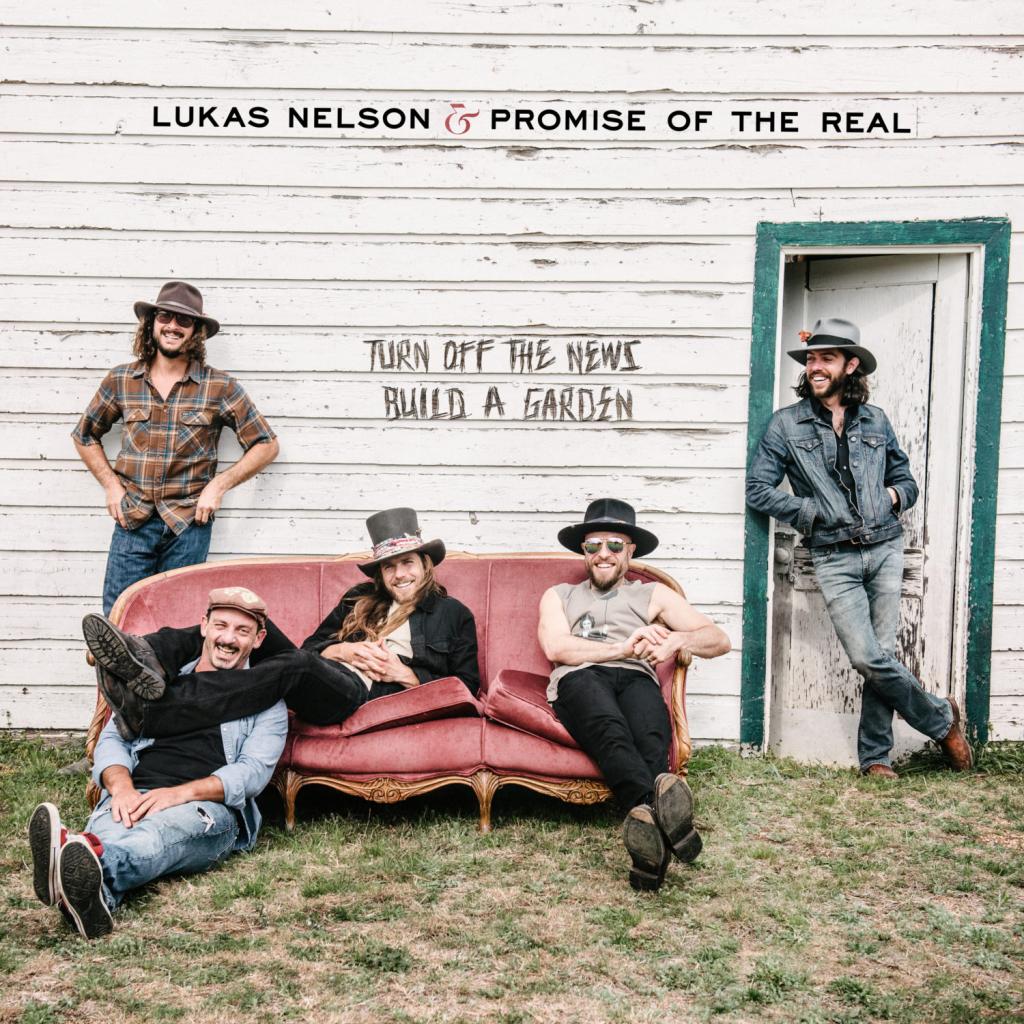 Fame was always going to find Lukas Nelson, whether he wanted it to or not. As the legacy of an icon (his dad is Willie Nelson), a longtime member of the backing band of another icon (Neil Young), and with enough charisma and raw talent to fill stadiums, Nelson is a natural fit for things like Vogue style profiles and trips to the BAFTAs (where he won an award for his role as musical collaborator and more in last year's A Star is Born). As the frontman of his band Promise of the Real, Nelson's profile continues to climb, transcending the music business.
Still, amid all of these well-deserved accolades, Nelson keeps it real. His music — and its power to create positive change — is ultimately where he plants his roots. His new record, Turn Off the News (Build a Garden) comes with a kind of social justice component. His goal? To literally help build gardens in every city his tour touches.
With his heart in the right place, Nelson and his band have crafted a series of songs that will, no doubt, stand the test of time. They've already been playing a number of them live over the past year, including a particularly memorable stripped-down performance of the album's title track on the main stage at Newport Folk Festival in 2018. It was the perfect fit for such a setting, and the band is set to return to the Fort this summer. Nelson's plea for us all to disconnect from our devices and reconnect with our environment and our children is sped up on the album and given more of a rock-and-roll edge, but it hits home just the same and stands out as one of the true gems of the record. (For purists of the live version, there's an acoustic version here, too).
Nelson's powerhouse voice is as nimble as ever on this record, and he does even more with it than we've previously heard. He's in good company, too, with guest vocals from Margo Price, Willie Nelson, Shooter Jennings, and more. Whether he's delivering smooth harmonies on the sunny, Petty-esque rocker "Bad Case," belting out some soulful sass on the bat-outta-hell "Something Real," softly serenading on the romantic crooner "Mystery," or playing it low key on the '60s groove "Save a Little Heartache," Nelson's pipes are singular and something to behold. Lyrically, he's just where he needs to be as a 30-year-old who's coming into his own and still learning lessons along the way. Missed connections, self-doubt, and plenty of revelry add depth and humanity to these upbeat songs.
Perhaps best summed up by the laid-back positivity of "Lotta Fun," Nelson's accessible and relatable philosophy is the cure for what ails us in 2019: "I'm proud of me for what I done / But I'm just another human livin' off the sun."
---