Looking for Respite, Jeff Tweedy Finds Reality on 'Love Is the King'
Posted On October 22, 2020
---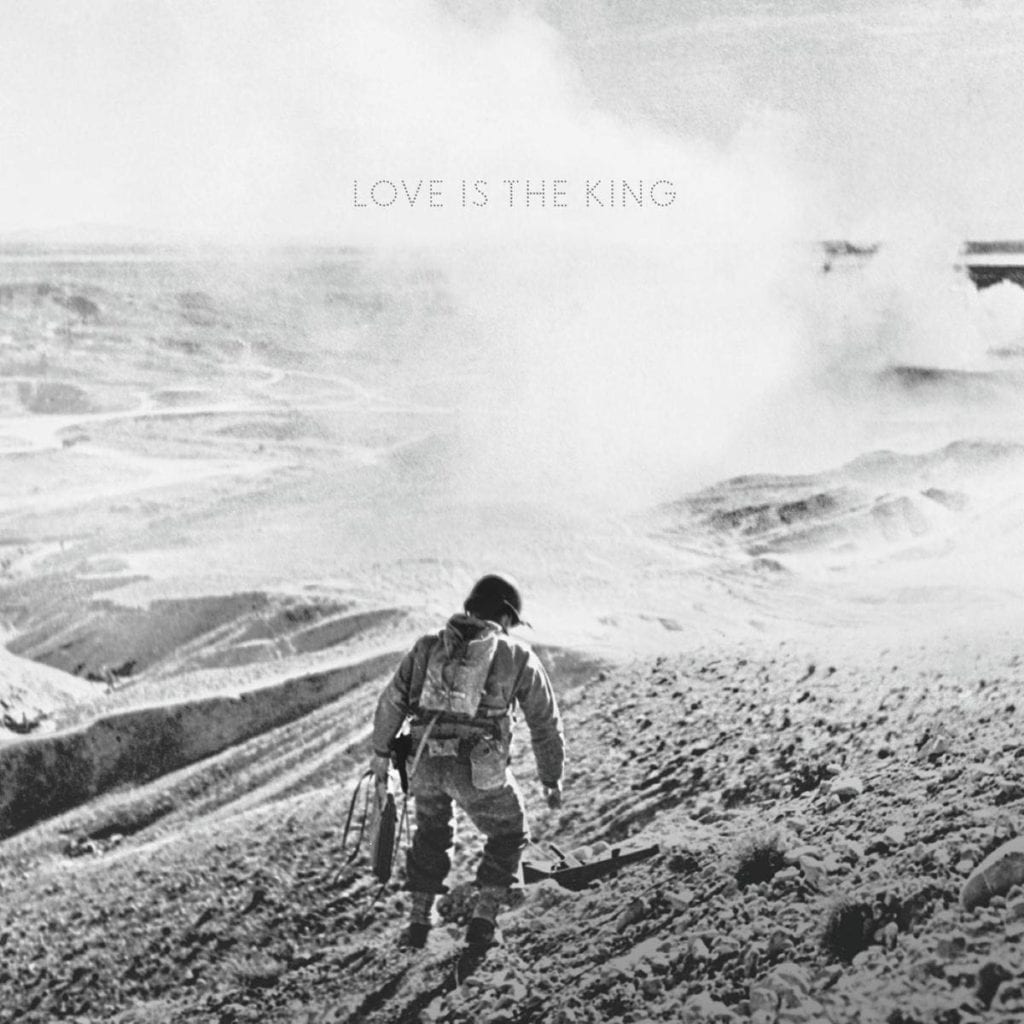 In the opening pages of his new book, How to Write One Song, Jeff Tweedy writes, humbly, "Songs, to me, are much more like individual thoughts than other works of art are. They're hard to hold on to — airlike and ephemeral. They pass through time. They're here, then gone." Of course, anyone familiar with Tweedy's work over the last 25 years knows it's far from transient or fragile. Though his songs may be delicate at moments or even tough to grasp upon first listen at times, they are rarely, if ever, fleeting thoughts.
And that's the beauty of music.
As soon as Tweedy talks about songs being here, then gone, he says, almost paradoxically, "They can linger as a memory, and, even crazier, they can just pop into our minds for no discernible reason. Other art forms like paintings and books have physical shapes and permanence, but how many of them can you hum a few bars of?"
Tweedy has written some of the most memorable alt-country songs of all time with Wilco and as a solo artist, but it's his latest work, Love Is the King, that embodies this magical, enigmatic power of music.
In the face of a global pandemic that, at the time, few truly understood, Tweedy found comfort at The Loft, Wilco's recording studio in Chicago, last spring. With his sons, Spencer and Sammy, by his side, Tweedy wrote and recorded a song a day until they had a full LP, one that served as a proper escape from the chaos outside the studio. What was meant to be an act of solace and respite has ended up, half a year later, being a timeless record that will provide hope to all who have ears to hear.
But like much of life, even hope and solace face their struggles. On the title track, which opens the album, Tweedy sings with an almost lackadaisical tone, "But cry don't you dare when I die in the ring / Life isn't fair, Love is the king." As the king, love is present throughout the album, never leaning into any stereotypical fluff, but rather embracing the hurt and confusion it can so often bring into the world.
"I've never been blown by the winds of a hurricane, never been in a flood / I've never been buried up to my neck in mud / But I have fallen in love, and that's enough of a natural disaster for me," he sings on "Natural Disaster." The necessity of love proves its kingship in Tweedy's life, most notably on the unforgettable "Opaline" as he explains there's no way to truly see reality without love. That track may harbor one of the greatest, bleakest one-liners Tweedy has ever penned: "There's nothing worse than a hearse driving slow." The starkness of that lyric, in all of its reality, must, somehow, lead us closer to love.
It's the proximity of love and hardship — in other words, with reality — that makes Love Is the King a collection of songs that speaks perfectly to our times today and that will no doubt have a long shelf life for generations to come.
As the album comes to a close, "Half-Asleep" conjures this proximity in dirge-like fashion, finding Tweedy singing — as a near nod to his song "Nobody Dies Anymore" on 2014's Sukierae — "Half of me, still believes, we never die." The remainder of the track largely finds Tweedy singing, over and over, "When you need me, I'll be there," ending with the hauntingly beautiful line, "There's no other, there's no one, but you."
And like that, Love Is the King is here, then gone, and yet it will linger forever.
---