---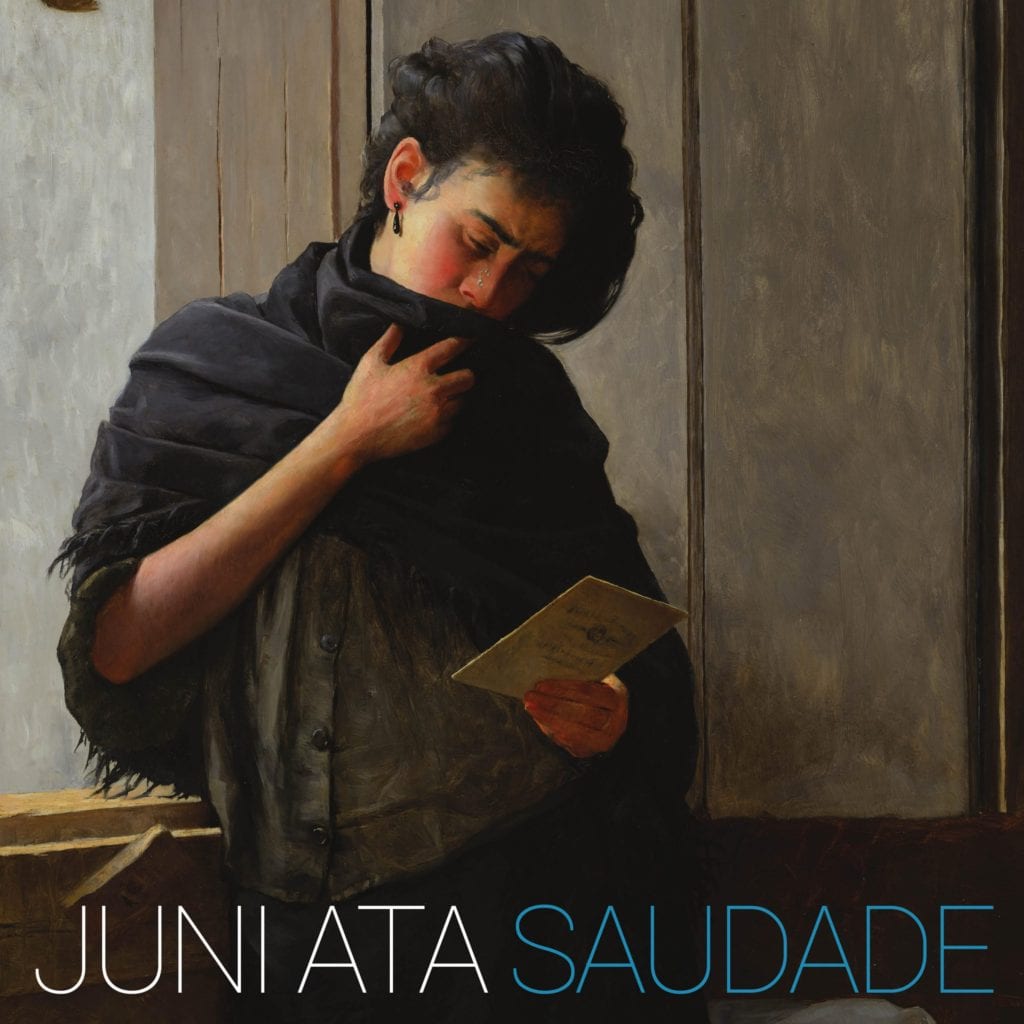 The story of Juni Ata's debut album, Saudade, is almost as impressive as the music itself — almost. Juni Ata is the stage name of Jesse Daniel Edwards, who until now had been working as a Nashville-based tour manager for Morissey and Lucinda Williams. Edwards grew up in a religious household, spending hours mastering instruments as diverse as the guitar, piano, oboe, ukulele, and saxophone. He began his own musical career in his early 20s, but shelved his ambitions after a series of losses: John Prine's manager Al Bunetta in 2015, his mother in 2017, and the conclusion of a long-term relationship the same year.
In 2018, Edwards' friend Jake Rosswog persuaded him to record some of his music, and the result was Saudade (pronounced sow-da-day), a Portuguese word loosely translated as "a deep emotional state of nostalgic or profound melancholic longing." Edwards had no particular plans to release the album, fearing that his songs wouldn't be well-received based on current musical trends. However, with no tours to manage this year, Edwards decided to shoot his shot.
He needn't have worried: Each song is better than the one before it. While it is infused with that sense of longing, Saudade is in fact a joyful celebration of life. The album contemplates our biggest regrets with an inviting warmth. Part of that warmth comes from Edwards' expectations for this album: Liberated from concerns about commercial success, Edwards flits between 20th-century songbook inspirations with panache.
"Room with a View of a Room with a View" sounds as if Springsteen had a string section and spent a childhood listening to John Mayer and Maroon 5; there's a softness to the song's Jersey punk edges.
On the other hand, there's the Rufus Wainwright-esque art pop on "All My Tomorrows (Are Mondays)." The song is a ballad of heartbreak and nostalgia, with Edwards using his religious upbringing to great effect with a voice that sounds simultaneously fragile and utterly convinced of its power.
Yet Edwards can get gritty as well. "Fight Hard, Run Fast" is an arena rock song that would've been all over the radio in the 90s — but in 2020, it translates into the emotional intensity of a young person trying to draw their love to them by the sheer power of magnetism alone.
Saudade is surely one of the best albums so far this year. The album was made as a passion project, intended to satisfy only the people involved in making it. Yet that confidence and sense of adventure gave us an album that takes a lot of risks and absolutely sticks the landing. Saudade is a gorgeous celebration of all that Americana has to offer.
---