Jenny Scheinman's Rootsy Masterpiece
Posted On December 12, 2017
---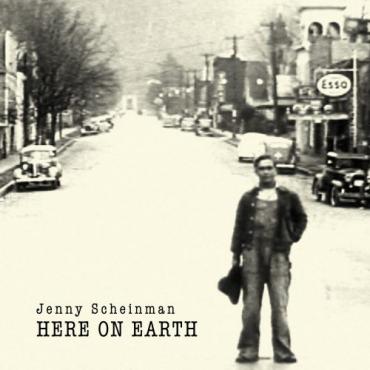 Jenny Scheinman is an odd duck of a musician, working on the one hand in a kind of avant garde jazz idiom and on the other hand in a singer/songwriter/violinist mode. On her third hand she's done excellent klezmer-like fusion. And now, on her fourth hand, she manifests as a kind of rootsy instrumentalist. All while getting great notice and reviews in the sophisticated music press.
In this case she takes on a commission to provide the soundtrack for a documentary on life in Appalachia, and does it with grace and energy, supported by an excellent small group of jazz-oriented musicians (including Bill Frisell), playing in something close to bluegrass style, but that's not really descriptive. This is string band music, authentically based in the reality of Appalachia, and informed by some of the best musicians around.
What's a mystery is why this album isn't on the ND Best Of 2017 poll. Its content and its execution are squarely within the ND wheelhouse.
I like what the review in the Huffington Post had to say:
"On her latest offering, Here On Earth, she takes on the "fiddle" music of Appalachia, sprinkles it with Irish folk music and renders it into its essence- pure, unadulterated honest music of the working class who find solace from their daily drudgery in the joyful, bittersweet bows of a violin. . . The music is served up like a banquet feast, a suite with some shining highlights, but one that stands as a totally unified piece of art. An honest effort to pay homage to a music born from hardship but never victim to despair. One can listen to this album on repeat mode, as I have, and never get weary of its haunting melodies, nor doubt its underlying message of hope. There is nothing revolutionary about this music, but Jenny Scheinman's Here on Earth is a reminder that sometimes the simplest music can make the greatest impression."
Huffington Post
Some other commentary:
"Packed with moments of joyous ecstasy and wind-swept solemnity."
Downbeat
"Scheinman herself sets the tone with her violin/fiddle, and there's a fine interweaving of her instruments with the guitars from Robbie Fulks and Robbie Gjersoe as well as Danny Barnes' banjo and tuba (along with his own guitar). In addition, Bill Frisell's electric instrument adds a burnished glow."
All About Jazz
---