Jeb Loy Nichols Keeps Roots Music Simple on 'June is Short, July is Long'
Posted On October 3, 2019
---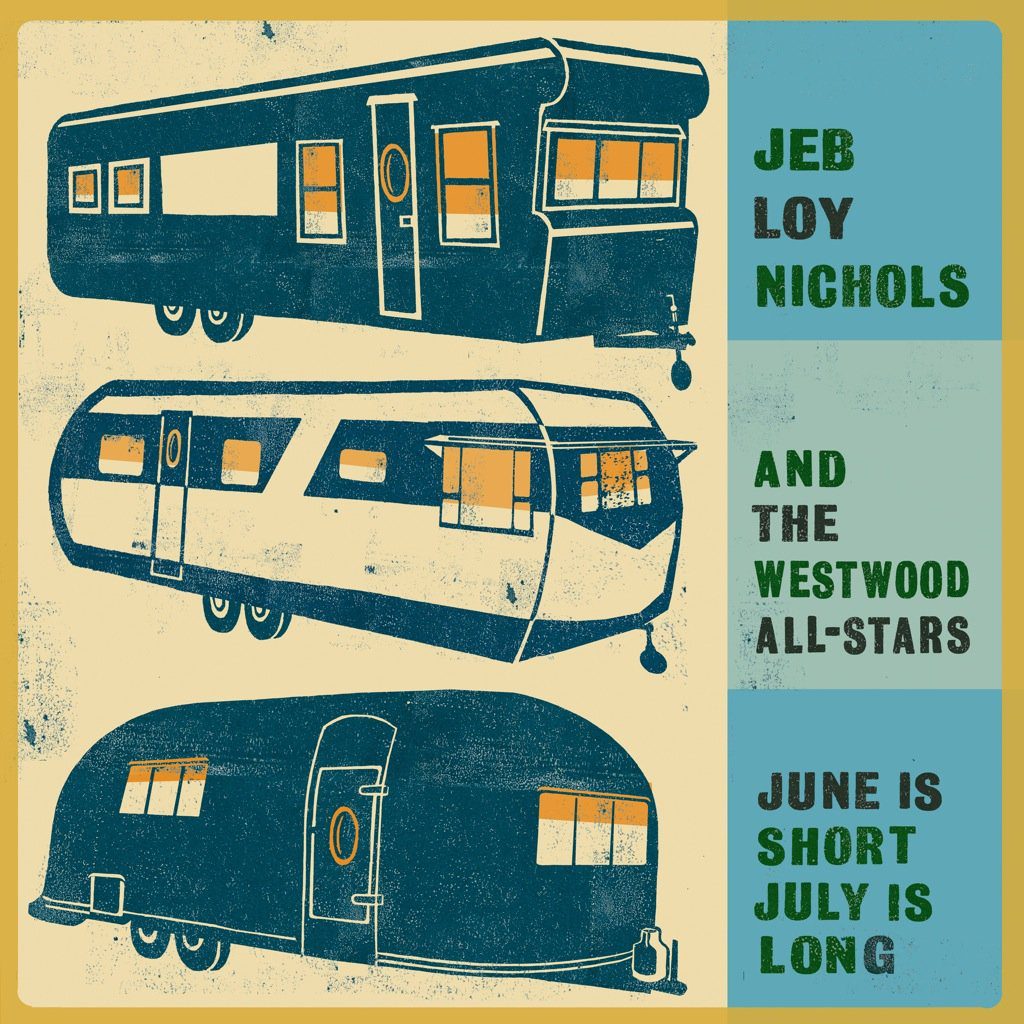 "Keep it simple," Jeb Loy Nichols instructs on the 22-second "Intro" that leads off his new album, June is Short, July is Long.
The album, credited to Jeb Loy Nichols and The Westwood All-Stars, sticks to that commitment across its 12 tracks.
In a season of high-profile roots releases from artists like The Highwomen, Sturgill Simpson, and The Avett Brothers, June is Short, July is Long is decidedly low key. It may not garner a lot of attention, but Nichols' 11th solo album certainly deserves some ears.
Nichols, who was born in Wyoming, has lived throughout America, and now resides in Wales, often shifts sonically. That likely makes him hard to explain to listeners and tastemakers who might want an easy label.
"It's all roots music. Three chords and a good story," Nichols says of his music career in the press materials for June is Short, July is Long. "Don't overthink it … just get in the groove and let it happen."
Indeed, June is Short, July is Long features a number of different styles. "Black Rooster" is suggestive of a Southern soul mood with light funk elements. "Last Train Home" has Caribbean vibes and bright, shimmering guitars. "In the Night Time" even has a jazzy hip-hop groove.
The album's upbeat tracks should grab listeners' initial interest, and the horns, played by Rory Simmons and Tom Challenger, push the music forward in exciting ways, including on key crescendos in "You Got It Wrong" early in the record.
But June is Short, July is Long can settle into a generic soul sound with its uptempo selections, so it's truly the slower and more-understated songs on the album that make a bigger impression.
"How Can A Man (Live Without His Mother)" is a drifting, yearning composition with barely-there percussion and gentle, sorrowful vocals from Nichols. And "Matter of Fact" and "Nothing You Can Do About It" calmly use the lyrics to explore the attributes of different months and changing seasons.
As many Americans eagerly await cooler temperatures, this simple and reflective album feels just right. June is Short, July is Long is a mellow and much-appreciated, if tough-to-nail-down, roots record.
---