Jason Isbell & the 400 Unit
Posted On February 17, 2009
---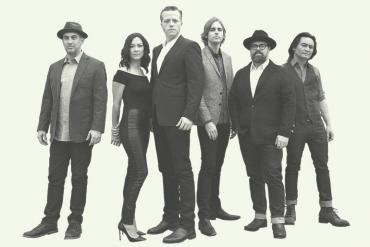 If ever there was a time when a song about a man giving up on life because he can't support his family made a disturbing sort of sense, that time is now. Whether it's due to timeliness or just a naturally melancholic disposition, that's how Jason Isbell chooses to begin his second solo album or, rather, the second album with his name out front, as this one also credits his band, the 400 Unit, in its title.
Just past the album's midway point, Isbell punctuates the chorus of a weary-sounding number called "The Blue" with a clear statement of intent: "I'll take advantage of the blues." He makes good on it in more ways than one. Far more than he ever did during his six-year tenure with the Drive-By Truckers, Isbell leavens his alt-country, power-pop and southern rock with deep soul grooves and tips his clouded, woolen voice toward a warmer, rounder soul-style delivery. There's ample room in that mixture for an array of pained emotion.
These songs all of which Isbell wrote clearly aren't meant to summon an upbeat chorus of "Yes we can." Except for one defiant, politically-inflected one, "However Long", they're about folks whose livelihoods, relationships and self-respect have taken a serious beating, people avoiding the daylight and slinking off to a bar to lick their wounds. Isbell even ends the album with the songwriter's ultimate declaration of defeat: a wrung-out vow to stop "writing," "fighting," "dreaming" and "singing." That's about as blue as it gets.
Isbell's latest collection of songs is hard to shake. Sure, they're powerfully sad. But he also wrings new blood out of old idioms and tells his stories with uncommonly sharp awareness of human weakness and need. There's just too much songwriting talent here to believe that track eleven is really "The Last Song I Will Write".
---