Jason Isbell, Brandi Carlile, Emmylou Harris, and More Sing Loving Tributes to John Prine
Posted On October 7, 2021
---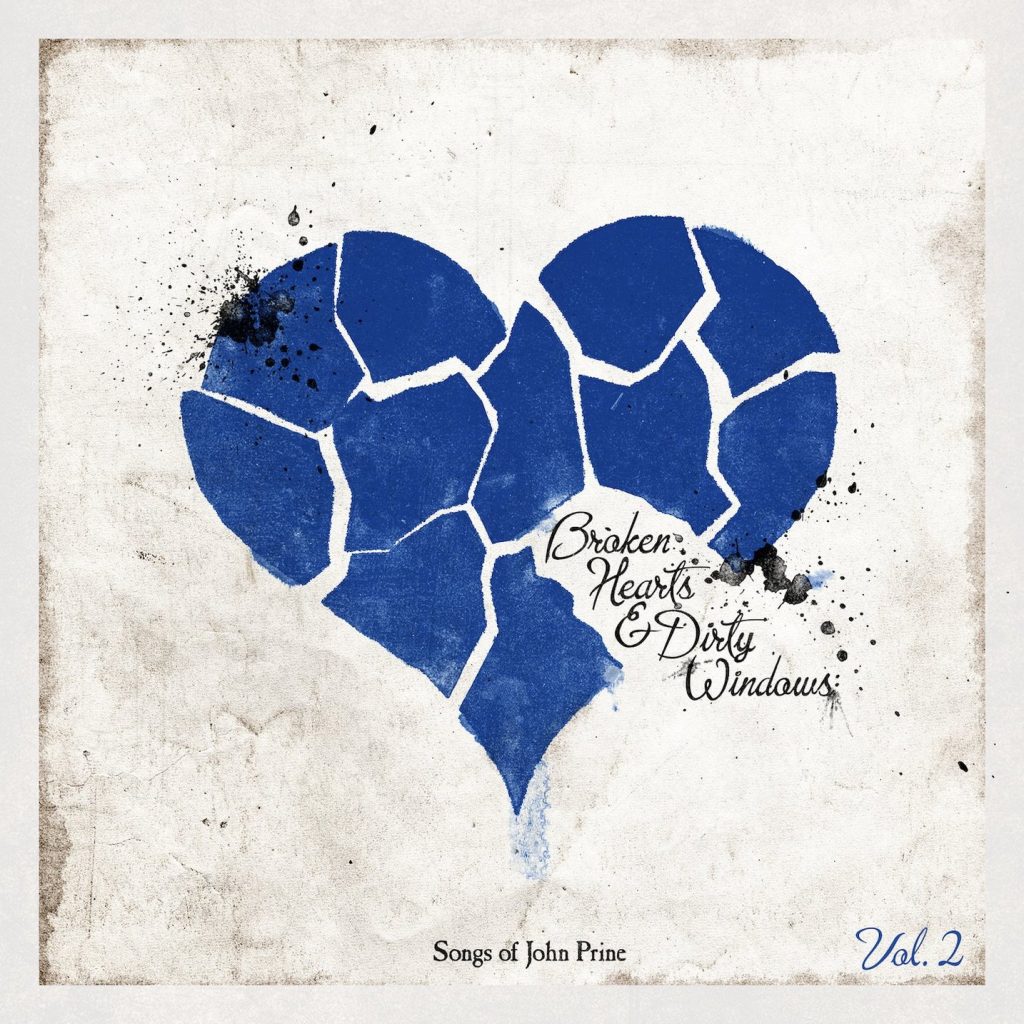 Not to sound like Emily Dickinson or even Wednesday Addams over here, but life is impermanent. You're alive and then, one day, you aren't. What's left is your legacy and the impact you had on others.
You likely don't need an explanation of John Prine's legacy as a composer and impact as an artist and person. It's profound, and with Broken Hearts and Dirty Windows, Vol. 2, a dozen friends, collaborators, and musical successors pay tribute to it.
The roster of contributors to Broken Hearts and Dirty Windows, Vol. 2 reads like a who's who of Americana talent, from legends like Emmylou Harris and Bonnie Raitt to current stars Jason Isbell and Brandi Carlile.
In general, the contributors pay homage by playing it mostly straight, offering up renditions that, aside from some minor changes to tempo or instrumentation, hew closely to Prine's original compositions. But just as Prine's singular personality shone through in his performances, there's ample space for the performers to let their own individual characteristics come through.
Carlile offers up an interpretation of "I Remember Everything" that doesn't really add any new flavor to the 2020 rumination on mortality, but does serve as a fine showcase for her vocal prowess. Her Highwomen bandmate Amanda Shires, however, delivers the highlight of the album by breathing new life into "Saddle in the Rain" and does so without changing all that much. Shires' take remains rooted in the late '70s aesthetic of the original but has a slight disco sheen that, combined with her vocal delivery, gives it more of a Fleetwood Mac vibe. It pairs nicely with Margo Price's spin on "Sweet Revenge," a version that would feel right at home on her That's How Rumors Get Started LP.
Ascendant talent Tyler Childers plays to his strengths and slows down the tempo slightly on "Yes I Guess they Oughta Name a Drink After You," bringing its honky-tonk undertones to the forefront in the process. Bonnie Raitt similarly tweaks her track, "Angel from Montgomery," adjusting its arrangement to cater to her bluesy vocals.
But on an album full of sterling vocal performances, John Paul White offers up the finest with his powerhouse version of "Sam Stone." His voice is anguished, underscoring the pain and sadness in the lyrics to create an emotionally visceral experience.
It's moments like these, electrifying performances like White's or Shires', that really bring into focus the depth of Prine's gifts as a composer to tap into the essence of the human condition, the reverence in which he's held by his peers, and the range of the talent he's inspired. At its best, Broken Hearts and Dirty Windows, Vol. 2 ensures that that remarkable gift and his influence continue to live on.
---