Jared Weiss Comes Alive on "Isolated Thunderstorms"
Posted On November 2, 2018
---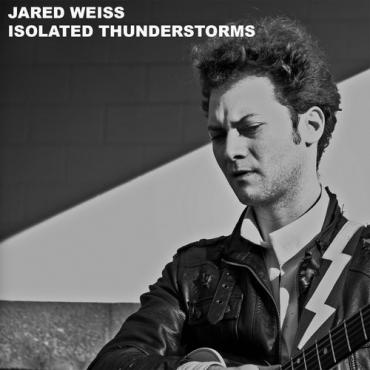 All the world is a stage and Jared Weiss is in the center of it. The New York alumni embarks on his new musical endeavor as he recently unveils his new record "Isolated Thunderstorms."
One of the key elements of the release is his strong lyricism that takes the listener on a very special music-based adventure. Similar to artists such as Jeff Buckley, Lou Reed and Jack White, Jared Weiss is creating music on his own terms…no holding back. Though the record saw release in late Spring of this year, Weiss shows no sign of slowing down.
With a Rock n' Roll creation that is built for the masses, he comes alive as a performer and songwriter, as each piece on the record carries the release home. I found myself falling in love with songs such as "Julia," "Get Out of My Head," and the title track "Isolated Thunderstorms," but each song proves it is special and hard to choose a favorite.
Weiss' voice offers up a dose of heaven as his unique vision comes alone and pulls your heartstrings, time and time again.
Listen to "Isolated Thunderstorms" on Spotify
Find Jeffery Weiss on Social Channels:
Website
Facebook
Instagram
Twitter
Bandcamp
Youtube Channel
---