J.S. Ondara Offers Up His Subterranean Immigrant Blues
---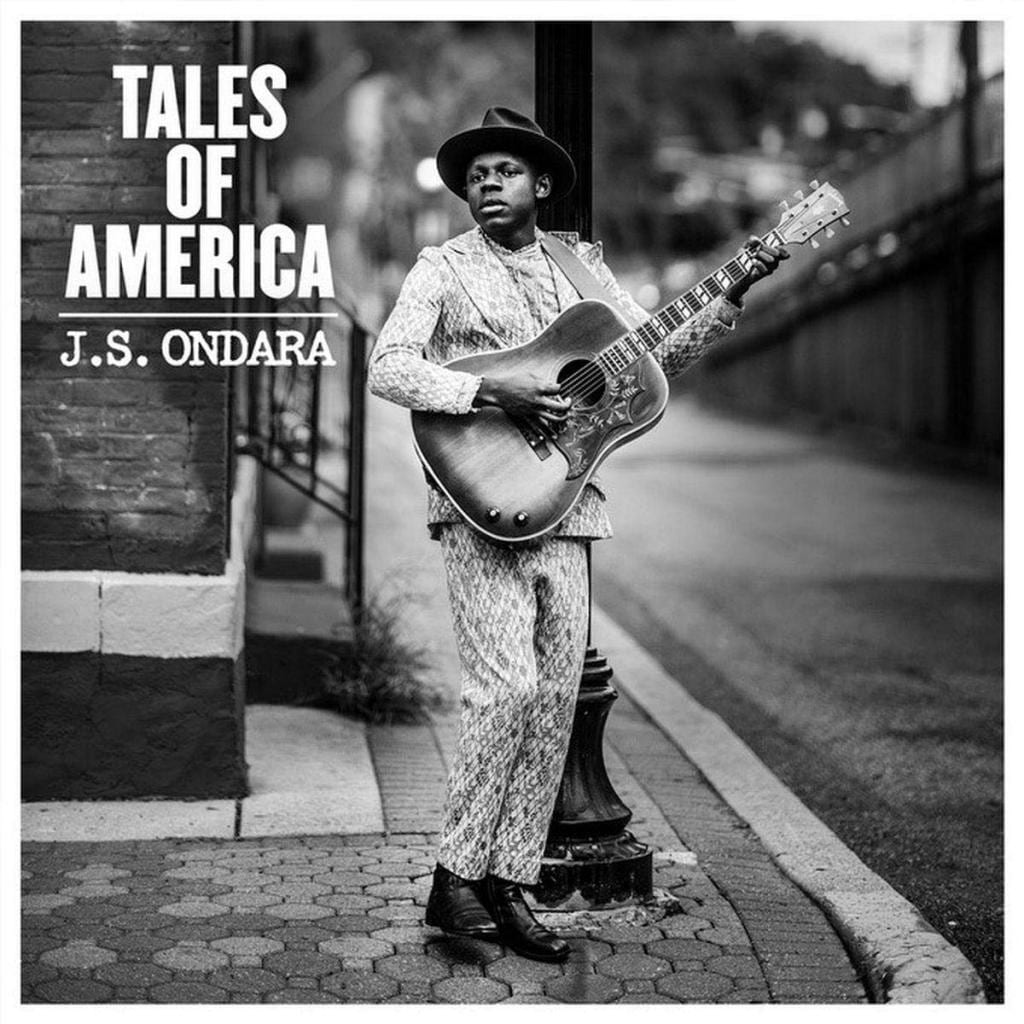 Kenyan immigrant singer-songwriter J.S. Ondara's debut release Tales of America (Verve) could not have come at a better time. Resonating race and class divisions of the historical moment while poking holes in the mythology of American exceptionalism, Ondara's deeply poignant vocals and sharp-eyed outsider observations render a confusing and painful struggle to embrace his new homeland.
The now 25-year-old Nairobi native arrived in the US in 2013, settling in Minneapolis in order to be near the roots of his primary musical inspiration, Bob Dylan. Over the past five years he polished his English, guitar, and songwriting skills through listening to American rock and folk records and performing live in small clubs in Minneapolis.
Nothing in Ondara's background, however, prepares one for the stirring power of his singing and writing. His deeply evocative vocals come weighted with a pensive melancholy, delivering lean poetic lines that cut straight to the heart. And from the album's darkly haunting opening track, "American Dream," that questions survival by only "a sword or gun or gold,"  through ballads of loneliness ("Torch Song"), heartbreak ("Saying Goodbye"), disillusionment ("Turkish Bandana"), and despair (Days Of Insanity"), producer Mike Viola holds a focus on these strengths. Sometimes in arrangements with only voice and guitar, once in a stark a cappella performance, or at most against spare backdrops of rhythm and strings, production restraint works to heighten but never overwhelm Ondara's confrontations with the myths and realities of the immigrant experience.
Through Tales of America's 11 songs, Ondara makes us feel not just the deep alienation accompanying the loss of native community and intimate relationships, but also the numbing shock of the rat race, commodity culture, street violence, and racism. Despite these challenges, Ondara seems to retain faith in a better day coming. But his doubts and fears remain close at hand.
Appropriately, on the album's closing rebuttal to the Irving Berlin standard "God Bless America," he leaves us with troubling questions about an American future:
Will you let me in
or are you at capacity
Will you set me free
are you holding on to history
Will you be sincere
Are you averse to honesty
Will you dare to hear
those children marching on the street
Oh God bless America
the heartache of mine.
---