If You're Into Country And Rock, You're In Need Of Some Stalcup (Video Premiere & Review)
Posted On October 17, 2016
---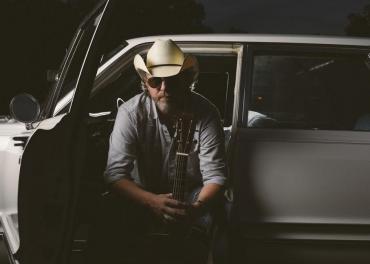 There are few things I love in this world other than real country music and the state of Georgia. Chris Stalcup & The Grange and I share that same headspace and heartstrings. Following no format other than rocked out chords and a Nashville session player worthy rhythm section, it's a rollicking country fan's diamond in the coal of shit that is infecting the ears and minds of the masses. Stalcup's weary yet comforting vocal stylings are trademark — piercing, poignant, and pulling no punches.
The songwriting top notch and free of saccharin sprinkles, simple and fun, sailing solos or a laidback acoustic progression is brought with fervor and absolutely not one iota of bull shit. To find that in 2016 is refreshing, especially in the tumultuous critical battle between pop country stalwarts and the ones that should be, sans the 'pop' prefix. Stalcup & The Grange fill the latter vein, channeling an aura of Chris Knight, Lucero, Mike Cooley's Drive-By Truckers tunes, and a smattering of Johnny Paycheck.
Stalcup goes deep, possibly even transparent on Downhearted Fools. Literally excavating himself into chords and personal poetry. I've covered Stalcup & The Grange on their last LP, Dixie Electric Company, which I loved. I love Downhearted Fools too, and it's such a step forward for the band sonically. Richer layers and fills very tastefully produced and put together, that's always easier with good songs…here's proof. Snappy "Keef"-esque riffs over classic country shuffles are an ace in my hand any day of the week.
To further prove my point, I'm honored to premier the video for the title track out now on DirtLeg Records — a harrowing hard luck anthem drenched in love, lust, desperation, and loud guitars! And a riveting directorial effort from Nathan Mowery capturing the story vibrantly, great stuff.
Ladies and Germs, "Downhearted Fools" for your auditory and ocular pleasures:
sadsongskeepthedevilaway@gmail.com
---