Houndmouth Perseveres for New Adventures on 'Good for You'
Posted On November 3, 2021
---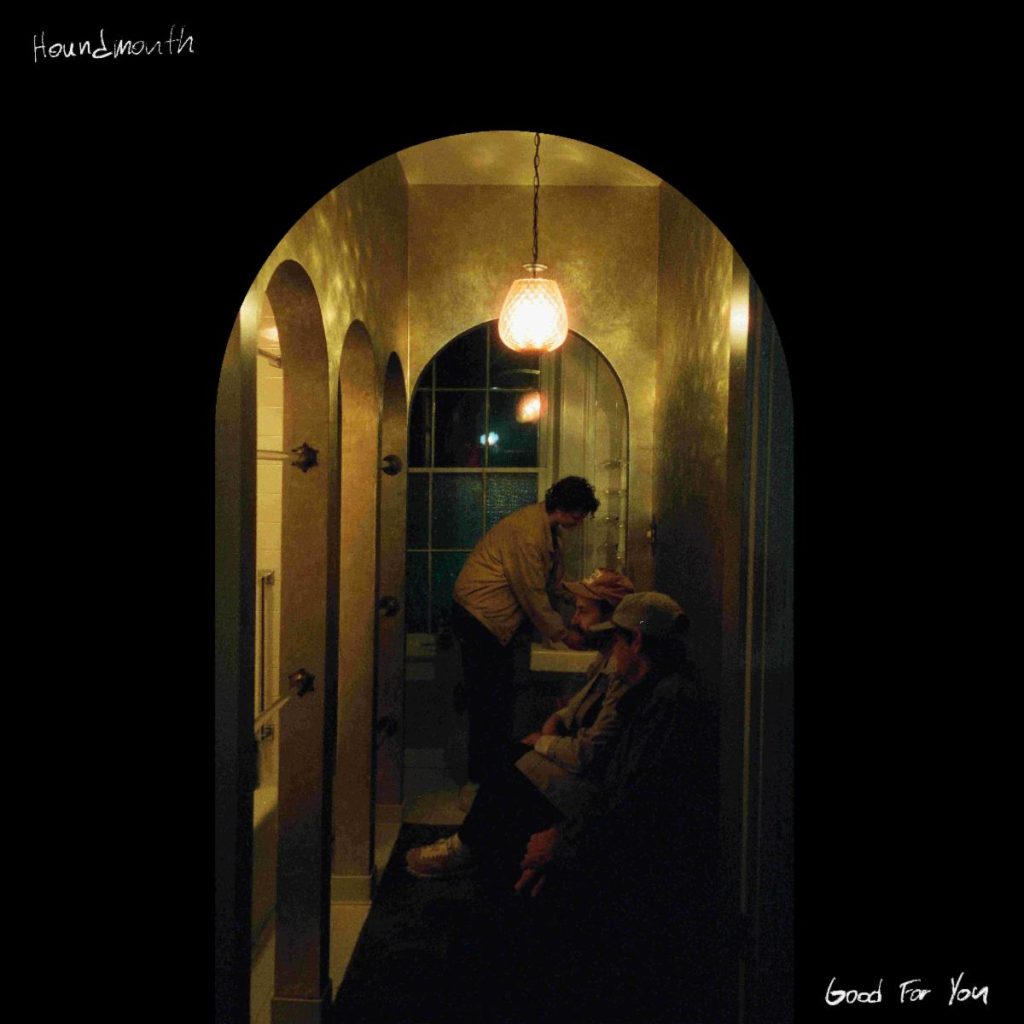 I'm not sure how to take Houndmouth's latest. That's likely the intent. 
After weathering multiple lineup changes, asking existential questions, and waiting out a global pandemic, Houndmouth is back with a satisfying new album, Good for You. On the one hand, the title aptly describes a set of songs that goes down like a most-welcome drink. On the other, it echoes the album's ability to raise a glass to warm memories and painful lessons. No matter the slant, it's all good for you, I suppose.
If you've not circled back to Houndmouth in some time, you've missed some major changes. Katie Toupin left years ago but bassist Zak Appleby is a fresh departure, leaving guitarist/vocalist Matt Myers and drummer Shane Cody to hold down the fort. In that span, they've experimented with a slicker production and pop appeal before turning back to toward their earlier Americana leanings.
Good for You feels (and sometimes sounds) like a band wrung out, like a potential farewell after an impressive decade building an indie heartland vibe. That's not at all to say they're musically uninspired or out of lyrical ideas; rather, Good for You doesn't shy away from describing the rough season from which it came. It's the joys of road life, the pains of growing up, the weight of expectations.
More than anything, there's a beautiful ache to be found on most of Houndmouth's latest. "This lonely star don't flame like it used to, honey / This love of ours don't burn like it used to," sings Myers on the deceptively simple "Cool Jam," the album's lovely centerpiece. On the opener "Good for You," Myers details, "I know my blinds are down / And it's getting dark now / But somehow we're all smiling / Beats the hell out of crying." Admissions and confessions.
For all its heaviness, and Good for You is most certainly a heavy listen, it's never overwhelming. It's just that the truth is always weighty. It helps, however, that Myers reminisces quite a bit about his road adventures over the years — a characteristic even found in the geographic titles at work here ("Jackson," "Las Vegas," "Ohio," "Miracle Mile"). These experiences propel the listening experience in their retelling.
Yet even as Myers aims to spin a yarn from one more night on the road — e.g. "One more night in Jackson / And one more kiss right now" on "Jackson" — he can't help but bring it back around to the lessons learned from living a minstrel's life. There's freedom to be had, but it comes at a cost. An example of these sentiments can be found on "Ohio" as Myers sings, "The times were good 'til the time they went away."
After the polish of Golden Age, Houndmouth's rootsy return will please most fans and likely gain some new ones. It's rewarding for the listener, even if it likely came at considerable cost to the band.
---