Family and Future Loom Large on Lowland Hum's 'At Home'
Posted On October 21, 2021
---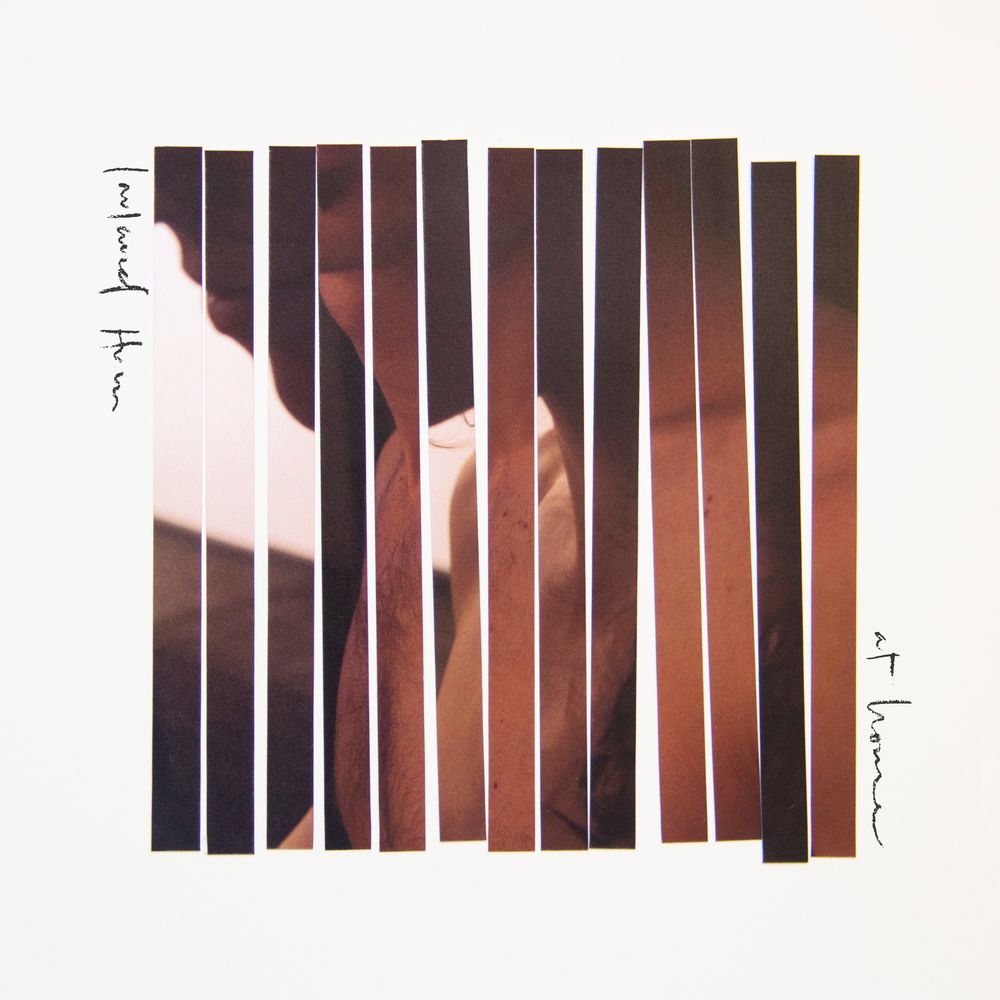 If you're a musician living through a pandemic, you make a quarantine album. It's what you do. Daniel and Lauren Goans, the married duo known musically as Lowland Hum, are no exception. Though given their 2010s output — five self-produced LPs and four Eps, plus their "immersive listening experience," Golden Hour, and the tours spurred by each — they could've taken the year off if they wanted to. Instead they recorded So Low, their personal interpretation of Peter Gabriel's classic So, and released it in May, and now they're capping off their 2021 with At Home, a 10-track effort that was recorded, if the title isn't enough of a giveaway, as they sheltered in place during COVID-19 pandemic's onset.
One last detail colors At Home's production: the birth of their first child at the end of 2020. With the little one added into the mix, the record's very existence is a miracle of a sort, proof of the Goanses' steadfast determination and a reason to admire them, because for most of us, even putting on pants while caring for an infant tends to play out like an Olympic event. But At Home offers ample proof that the Goanses are just like the rest of us parents, at least as they speak to commonly held fears. On the outside, they appear to have conquered the countless anxieties of raising a newborn in 2021; on the inside they're freaking all the way out about the slow-burning environmental apocalypse certain elected officials in America are content to ignore from the bow of their yachts.
This very specific source of dread is referenced explicitly only on the second song, "2082," a number that's far away but also right around the corner — today's children will be in their 60s then. "Even though it might be hot where you are," the pair chime in two-part harmony on the second verse, "We might have burned it up / Might have melted the sky / But the stars would be closer."
The apologia is delivered over the quick strums of a guitar, as if telling us something pretty eases the sting of the future they imagine. Everything's a carcinogen, they inform us cheerily, but at least we can throw on a nice bodysuit to avoid getting frizzle-fried by ultraviolet rays. It's a grim picture. At Home's other songs aren't exactly less grim, just grim in different ways: "Where Are You?" kicks the album off by anthropomorphizing Lauren's smartwatch and comes to characterize technology in language appropriate for describing a new mother-child relationship. "She lights up when she sees my face now," Goan murmurs on the final verse. "Listens more than anyone I know."
Fittingly and in contrast to the rest of the record, "Where Are You?" is built on an electronic drum beat and thrumming bass; it's the thin line where technology overtakes the duo's spartan indie-folk sensibilities, which otherwise shape At Home's aesthetic. Gloom aside, this is a work of optimism, whether on "Try To Try," a chipper-until-it's-haunting up-tempo track about rediscovering oneself and one's life partner, or the ultimate song, "New Day," where Daniel sings over piano's mellow, sensual ring about struggling through heavier times and the simple catharsis felt by waking up every day despite hardships old and unforeseen. It takes strength to set foot out of bed, more for some than others. At Home is spun out of that strength, a testament to how the most personal art is so often inspired by the greatest difficulties.
---