Even the Losers (Get Lucky Sometimes)
---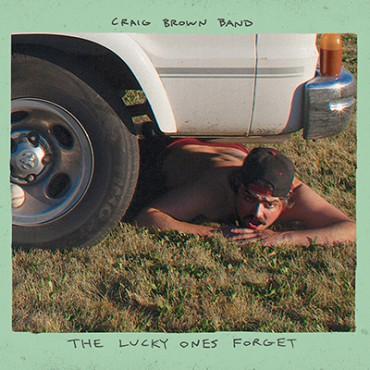 Forget cow-punk, the '80s precursor to alt-country, Americana, whatever you want to call it.  The Lucky Ones Forget (out March 31 on Third Man Records) sounds a whole lot more like the real deal, whatever your deal may be and however you define "real." Detroit's Craig Brown Band on homeboy Jack White's label makes the unlikely seem as natural and effortless as falling out of bed, in songs that combine the slapdash immediacy of punk DIY with the hardcore twang of classic honky-tonk.  This is jukebox music that would fit just fine between the Stones' "Dead Flowers" and George Jones's "White Lightnin'," and might even sound like idiot-savant genius when you're three sheets to the wind.
It opens with "I saw the light, I saw the light," not the Hank Williams standard but a song about staring into the sun and seeing the birds turn, turn, turning, where free association meets stream of consciousness  ("I Wondered What").  Then it's on to the "Planet Song," which evokes "the benign indifference of the universe" as articulated by Albert Camus (from The Stranger, which inspired "Killing an Arab" by the Cure, a band that sounds nothing like this). "The world keeps turning, and I didn't plan it/The planet keeps spinning every day," he sings, as wordplay stumbles into deeper sense. "We're all just here, living and spinning around./The earth don't give its damn either way."
So, drink up, honky-tonkers. And proceed to songs with titles like "Overthinking," "Anymore," "Anyhow" and "Shoulda Been Fishin'" ("not a musician") and the noir-ish  "Lie Lust Lose Die" ("One of these days you are gonna kill me/Good or bad, I'm gonna die").  It ends with "Mine's Better," which returns the album full circle to the melody of the opener, paired with the lyric, "I don't want to smoke your weed/Mine's better."
There's a thin line in popular music between stupid and sublime, and this album obliterates it.
---