Energetic, Melodic Folk-Rock Tales Drawn From Some True Stories
Posted On February 16, 2018
---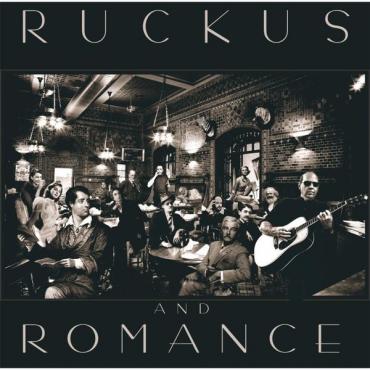 From the opening guitars and as his rough-hewn vocals spill from your speakers – you have to suspect  Bruce T. Carroll is probably from the Buddy Miller school of vocalizing. Nonetheless, Carroll has style. It's poured liberally all over "When Two Worlds Collide," – a tight ballad with beautifully recorded violin by Sara Milonovich. Also performing on this opening number from Bruce's new album "Ruckus and Romance" and accompanying Bruce on acoustic guitar is David Spinozza on acoustic guitars and Marc Shulman on electric guitars.
I hear a little John Mellencamp and Bruce Springsteen at times in Bruce's approach — but he has it all sewn up so tight in his own distinctive showcase that he transcends comparison. If this song is any hint of what is to follow – this album is a keeper.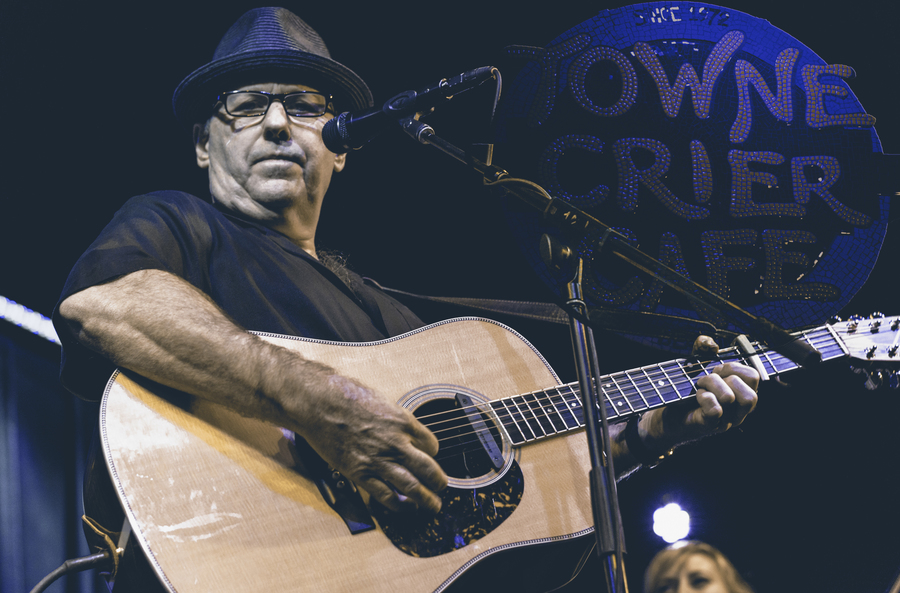 A little funkier is track two "These Things Are Mine," and though it has a thread of folk that runs through it Bruce T. Carroll injects his tune with an energy seldom heard in basic folk. This has a rockier edge and it's enthusiastic music. Shulman has a nice hot lead that winds in and out as Bruce sings, Joe Bonadio shuffles steady on the drums, and there's some exciting as Geoff Hartwell's mandolin and slide guitar keep everything musically glued together. Carroll's vocals are strong and his lyrics are well-crafted to keep it all interesting. And he does.
Track three is structured with dense sound and a little drama. Nicole Alifante's backup vocals with Porter Carroll and Tony Hoylen are graceful and powerful. Marc Shulman and David Spinozza add delicate and soaring notes on electric guitars – almost World music over a folk melody. "A Dream Is a Dream," is a wall of sound that's devilishly brilliant. Totally enjoyable and not bombastic. The well-oiled rhythm section of this unit is like piano wire cutting through cheese. The combination of Bruce's voice with Nicole is marvelous.
A little lighter in the arrangement, Jon Cobert adds a nice Euro-accordion sound with Sierra Noble who adds a gypsy-style violin reminiscent of Dylan's 70's violinist Scarlet Rivera. The song is spare in instrumentation but "The House on the Hill," is a splendid little narration and it shows Bruce T. Carroll's diversified talent as a songwriter. The tune is based on a true event in Bruce's life. He lost his house to bad economic times in 2008. Many writers try to capture their own misadventures and misfortunes in their art by writing but there are times the music — its message is lost on the listener. Bruce, however, has a delicate way of expression that allows the story to seep through and I am sure many listeners can relate to his situation.
The musicians play well together and Bruce has successfully balanced his style of songs in this 8-track collection.
While I don't always agree with the political stance of many artists I do admire their ability to express themselves and their message in a manner that is not condescending or disrespectful. Bruce T. Carroll has this talent as well and he uses his irony and imagery effectively. While Bruce seems to be a root pulled from the same ground as Buddy Miller there are times the songs he sings remind me more of John Prine. "(Christmas) Without You," is one such song. It also has a little of that Randy Newman-Harry Nilsson nerve end but it resounds with sentimentality that could only come from a John Prine. This is a wonderful little song that doesn't necessarily require playing during the holidays. The song has more about separation from loved ones than the holidays. It's a feeling of emptiness, a loneliness that comes upon one at any time of year – a birthday, an anniversary, a specific poignant moment etc.
Nicole returns to share vocals with Bruce on "Hurt You Instead," and the song is refined with a more chamber ensemble style explored by Elvis Costello and the Brodsky Quartet several years ago. While not entirely in a pop vein or folk song style – the song traverses' territory once journeyed by the eccentric folky Tom Rapp's Pearl Before Swine in the 70's. It's more of an artful song, well-written and arranged. Clifford Carter's piano is spirited as the more classical instruments accentuate around the vocalists. This sounds like an ambitious effort. Something not many folk artists do. According to the PR, the song was written several years ago with Robert Kraft during a dark period in Bruce's life. I am glad he found the strength to resurrect it and allow us to listen to this fine piece.
The closing track "Angel Angel" is the most melodic of all eight songs on this album. Tracy Grammer is on violin, background vocals are courtesy of The Spring Standard. Clifford Carter continues to dress up Bruce's melodies with beautiful piano notes. Near as I can figure this is classical-folk (is that even a genre?). If not, it should be and Bruce T. Carroll has the corner on that market.
This is a beautiful song, arranged wonderfully. The PR states the song is a reflection on mortality, the passing of Bruce's father and the aging of his mother. How something sad can give birth to such an intensely beautiful melody is what makes an artist like Bruce T. Carroll special. Bruce states that it took a long time to complete this album but I think he's done a fine job and has shared some great songs with his audience and made it all worthwhile.
Except for one track written with Robert Kraft – all songs were written by Bruce T. Carroll. All songs were produced by Bruce T. Carroll with some help from Al Hemberger. The majority of songs were recorded in New York State at various locations. The CD art is a nice three-panel die-cut fold out with a stitched full-color lyric book. Concept by Bruce and photos by Billy Burns.
Website: http://www.brucetcarroll.com/
FaceBook: https://www.facebook.com/brucethomascarroll
Disclaimer: The opinions expressed in this review/commentary are those of the author and do not necessarily reflect the official position of No Depression. All photography is owned by the respective photographers and is their copyrighted image; credited where photographer's name was known & being used here solely as a reference and will be removed on request. YouTube images are standard YouTube license.
John Apice / No Depression / February 2018
---