Emma Swift Brings New Spirit to Dylan Songs on 'Blonde on the Tracks'
Posted On August 12, 2020
---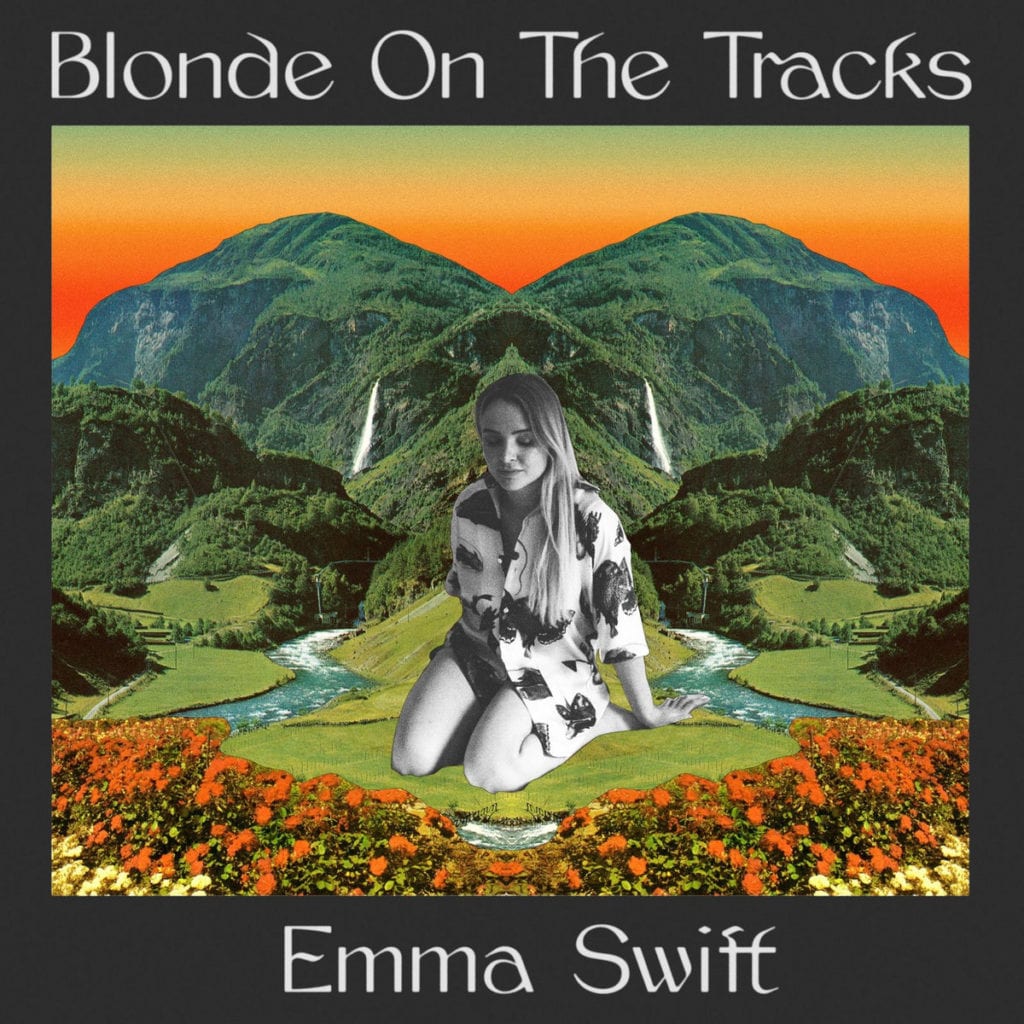 Can a record of cover songs ever be new? Oh yes. Bob Dylan lends himself to this pursuit on both sides, having released many albums on which he performs the songs of others for nearly 60 years — most notably Good As I Been To You (1992), and three albums of American songbook standards in this decade — and having had his own songs covered by artists from Adele to Zevon.
Emma Swift has given us all a gift with Blonde on the Tracks. From a swinging, jingle-jangle "Queen Jane Approximately," powered by the sound of a front-porch jug band, to all 11 minutes and 57 seconds of "Sad-Eyed Lady of the Lowlands" to "I Contain Multitudes," a track from Dylan's just-released Rough and Rowdy Ways, there's only true gold here.
The leading instrument on the record is Swift's own lush, rich voice; she is accompanied by some of the finest musicians based in Nashville these days. Australian-born Swift, who has lived in Nashville since 2013, shares the eight Dylan songs on Blonde on the Tracks with Robyn Hitchcock, Thayer Serrano, Jon Estes, Jon Radford, and Patrick Sansone, who produced the record at Magnetic Sound.
"I Contain Multitudes" was one of the last tracks recorded for the album, necessarily, as Dylan didn't release it until midnight on April 17. Swift's sexy, sleepy version gives a particular zing to lines like "I rollick and I frolic with all the young dudes." She's chosen not to shift genders as some women artists covering Dylan have done, altering a male singer-songwriter's position from "he" to "she," which makes me gladdest in "Simple Twist of Fate" and "The Man in Me."
"Sooner or Later One of Us Must Know" is driven by Radford on drums, slowed down and mirroring a heartbeat, turning the song into a purer love-lost lament. The celebratory lift of the refrains falls back into Swift's voice showcased almost alone, over the merest subtle grace notes from the other instruments.  "Simple Twist of Fate" is a melting meld of Swift's voice and gentle deep instrumentals — the whole sound of this record defines easy listening in the best of possible ways. When Swift sings "I still believe she was my twin / But I lost the ring / She was born in spring / I was born too late" a woman's voice gives the song a yearning I've never heard in it before — the desire to be that girl, the object of affection and so much more, who is the "she" of the song.
Taking on the magnificent march of "Sad Eyed Lady of the Lowlands," all almost-12 minutes of it, is not for the faint of heart. Emma Swift can never, ever be called faint of heart. Her voice softened, lighter, singing higher than on other songs, carries the many verses with love. "Going Going Gone" is a jubilation, a celebration, followed by "You're a Big Girl Now" as the closing track. Swift makes of this a self-reflection; it sounds to me like a confessional poet singing of her lives past and present. Her style, voice, and the bright beautiful arrangements of Blonde on the Tracks make you hear Dylan songs you know by heart, in your sleep, in different ways — and appreciate them all the more.
---