Debut Album from AJ Lee and Blue Summit Backs Up the Buzz
Posted On December 27, 2019
---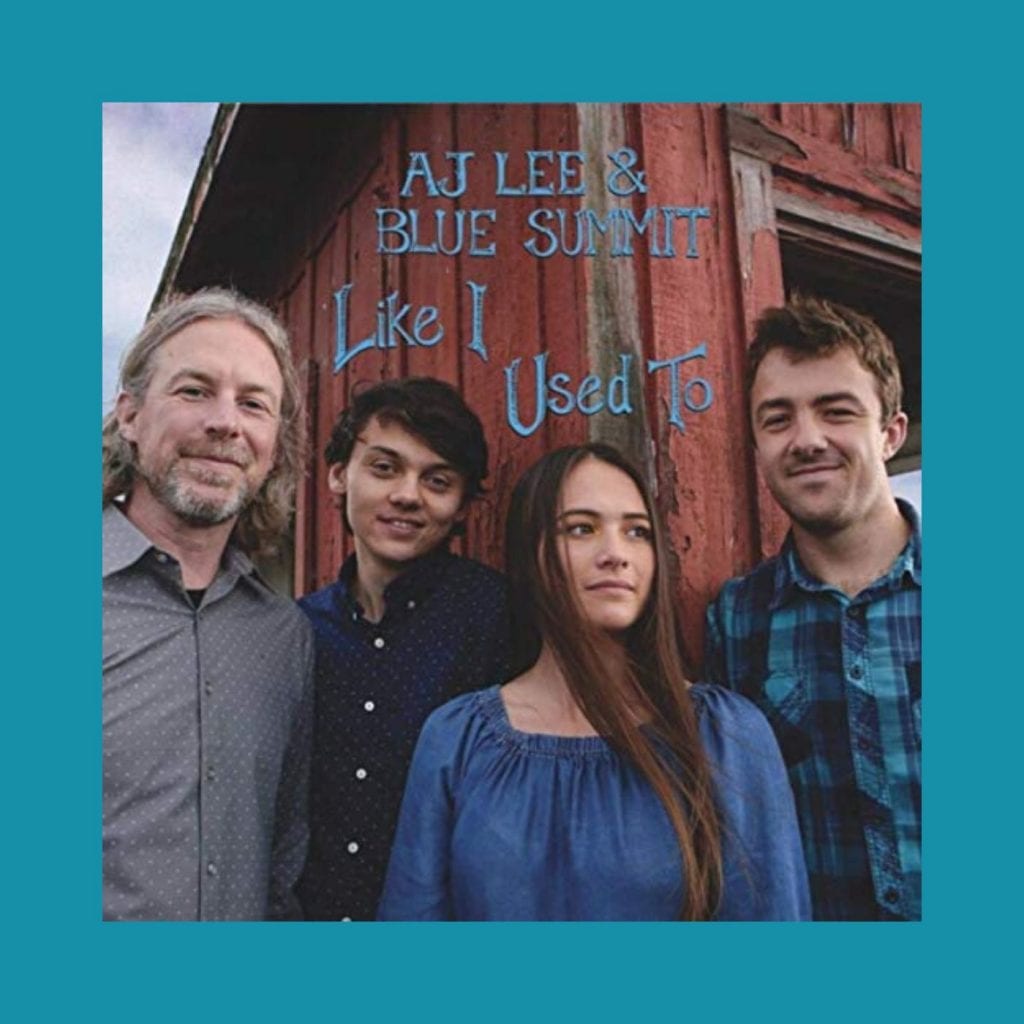 EDITOR'S NOTE: In December, we like to take a look back at albums we didn't get around to reviewing earlier in the year. Like I Used To was released in May.
One of the most awarded young bands in bluegrass, AJ Lee and Blue Summit, backed up its critical acclaim in the summer with its self-released debut Like I Used To. As 2019 nears its end, this year's FreshGrass band competition winner's album deserves consideration as one of the year's breakout releases.
Lead vocalist and mandolin player AJ Lee wrote all 12 tracks and recorded them with bassist Chad Bowen and guitarists Jesse Fichman and Sullivan Tuttle.
From the classic country moxie of anti-breakup song "Still Love You Still" to the whimsical folk tune "The Air," the group dabbles in throwback styles beyond hardcore bluegrass while still honoring its deepest roots.
Additional examples of Blue Summit refusing to stay in its genre-specific lane include the Irish folk influenced "Pirate Song" and the fast-driving, modern bluegrass tune "Misty Rays."
Other tracks highlight the singing talent of Lee, a nine-time winner of the Northern California Bluegrass Society's (NCBS) Best Female Vocalist award and the IBMA's 2019 Momentum Vocalist of the Year. Her storytelling talents shine brightest on the slowed-down, harmony-driven title track and sprawling slow-burners "Dad" and "Crossing the Blue Skies."
Other songs shine because of the interplay between young musicians who sound as tight as a veteran jazz ensemble. For example, "To Mine" serves as a showpiece of how Lee's mandolin picking gels with the guitar work of Tuttle — the second-place finisher in the 2019 Winfield National Flatpicking Contest and brother of Molly Tuttle. Speaking of family, Sullivan, Molly, their brother Michael and their father Jack previously performed as The Tuttles with AJ Lee, which may explain why Lee and her guitarist click like musical cousins.
Hopefully, Like I Used To serves as the first step toward Lee and Blue Summit gaining more ground in the bluegrass scene and perhaps in Americana's broader stratosphere.
---