Danny Barnes Ignites Tradition on Dynamic 'Man on Fire'
---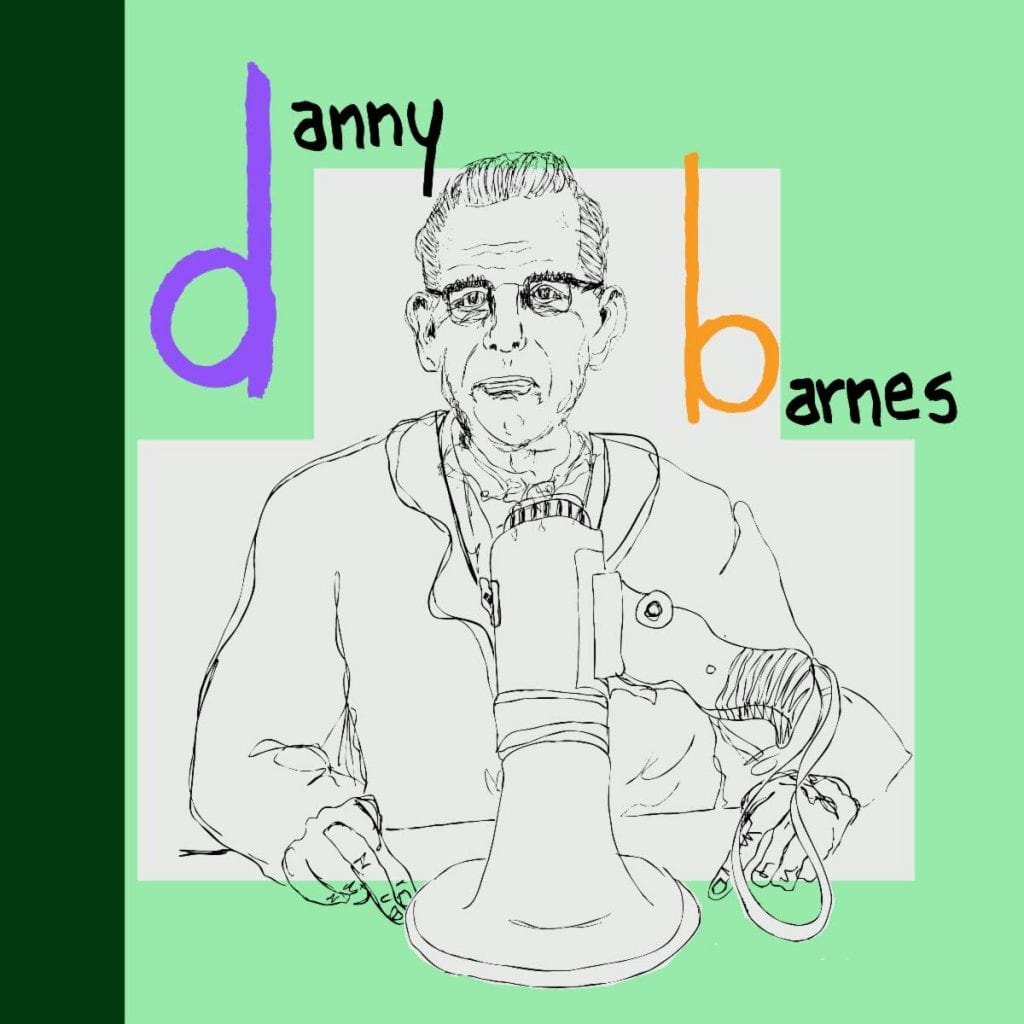 With his new album, Man on Fire, Danny Barnes mines mostly traditional templates, largely setting aside his more eclectic bents. The opening track, "Mule," establishes the tone of the set, a straightforward take spotlighting Barnes' rollicky banjo and well-pitched vocal. "Awful Strange" is the most adventurous track on the album, veering into a funky progression reminiscent of one of Les Claypool's collaborations (Duo de Twang, Oysterhead, The Claypool Lennon Delirium).
With "Zandapp," Barnes, John Paul Jones on bass, and Matt Chamberlain on percussion wend a brisk tempo, with producer Dave Matthews contributing a well-blended back-up vocal. On "Hey Man," Barnes' voice is daubed with a spacey reverb (one can't help but think of the textural "Hey You" and "Hey Man, Don't Look at Me Like That" from Dope Lemon's Smooth Big Cat). Jones' mandolin part adds tonal depth, doubling effectively with Barnes' banjo.
On "Juke," Bill Frisell nails a jazzy guitar rhythm and languorous solo reminiscent of his work with Lucinda Williams (The Ghosts of Highway 20). "The Less That I Know" features a strummy acoustic guitar and Barnes' tongue-in-cheek vocal: "I went broke after 30 years of working." The album closes with "Ballad of Nope," a down-home tribute to shattered love, the unpredictability of life, and the gift of resilience: "It didn't turn out the way I was hoping / but it's still all right with me."
Grounded in perennial structures and melodies, Man on Fire is reminiscent in style and range to Barnes' 2016 bluegrass tribute Stove Up. While the latest from Barnes, the 2015 winner of the Steve Martin Prize for Excellence in Banjo and Bluegrass, will delight fans and appeal to country and bluegrass aficionados, some listeners may find themselves craving a more generous dollop of Barnes' experimental side (check out 2009's Pizza Box and 2011's Rocket, for starters). Either way, Man on Fire is a skillfully rendered and consistently engaging sequence.
---