Curtis McMurtry Seeks No Shade on The Hornet's Nest
Posted On January 11, 2017
---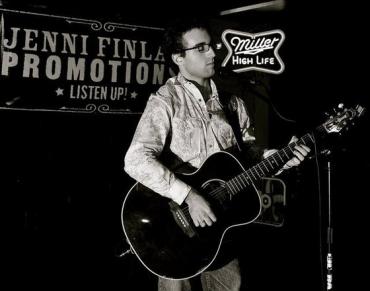 When Curtis McMurtry released his debut album, Respectable Enemy, in 2014, there were at least traces of his father's influence, punctuated by Curtis' cover of one of James' masterpieces, the spare, heart-wrenching "Gulf Road." But on Curtis' new album, The Hornet's Nest, due out in late February, there isn't the slightest trace of twang. It's a slow, precise dose of chamber pop, far closer spiritually to Curtis' collegiate stomping grounds of Sarah Lawrence than to his native Austin, Texas.
I liked Respectable Enemy straight away, but I can't say the same for The Hornet's Nest. But like James' latest, Complicated Game, The Hornet's Nest is something of a grower. I was eating chicken and rice with my young daughters, and they instantly took to it. And then it dawned on me that the songs were as pure and unadorned as the food on our plates. Not that the arrangements lack complexity, but the frequent mixture of cello, acoustic bass, clarinet, trumpet, guitar, and male-female vocals reveals an artist who celebrates music at both its apex and continental divide, wherever those points may meet.
In the annual "Lives They Lived" issue of The New York Times, Frank Sinatra Jr. and Ricci Martin—the recently deceased sons of Frank Sr. and Dean, respectively—were remembered. The lives they lived, it's worth noting, were extremely depressing, if not particularly depressed. Both died performing perpetual tributes to their dead dads, never establishing their own artistic identity.
"When your father casts a shadow that overtakes you, maybe the best you can do is try to assume the shadow's shape," Elizabeth McCracken concluded.
I have no doubt the McMurtry men would call bullshit on this notion. James could have been a novelist like his padre Larry, and perhaps gone on to greater fame and fortune, just as Curtis could hew closer to the sound that gained his father a loyal cadre of followers around the globe. But maybe the trees in Texas don't cast a long enough shadow to allow these gentlemen to ponder what the safety of shade feels like. For this, America's ears, eyes and intellect have benefitted mightily.
---