---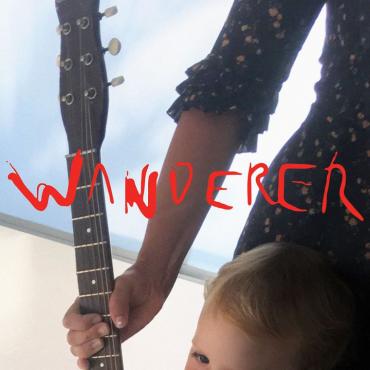 From the first few notes of the opening track on Cat Power's new record, Wanderer, it will hit you, like a pang in your chest, that you've missed hearing Chan Marshall's voice. Though she technically never went anywhere, Wanderer feels like a reunion with her smoky hushed voice. There is a feeling of stepping into the light across the songs on this record, and a reconciliation with scars of the past. The album cover is adorned with a photo of Marshall and her son, which offers some insight on where she is in her life right now and while she was making Wanderer. There's a sense of contentment and calm in the image, as though she is finally at ease.
Like so much of the music that has come out over the past two years, particularly from female artists, Wanderer is Marshall's reckoning with the times. It finds her dealing with her own self-healing in the midst of the country falling apart around her. On the slinky "You Get," Marshall's harmonies float, breezy and bluesy, as she lays it out straight for us: Things will be what they'll be, "you'll get what you get."
Elsewhere on Wanderer, Marshall lends her touch to the Mikky Ekko/Rihanna tune "Stay" and makes a strong case for why it maybe should have been hers from the start. We hear hints of Auto-Tune on the epic melodic journey that is "Horizon," but ultimately, Wanderer is sparse with its arrangements, allowing Marshall's voice to work its magic alongside piano and guitar. Because of this, you may find yourself hanging on every word of a song like the poetic "Black," one of Wanderer's best and most intricate, despite its barely-there instrumentation.
On "Woman," the album's lead single and a collaboration with Lana Del Ray, Marshall finds her worth in spite of all the moments of being made to feel like less-than. It's a female empowerment anthem without being too aware of itself. She finds her own power through financial independence and a healthy state of mind. She sings, "The doctor said I was not my past / He said I was finally free."
---