Callie Hopper – Out of the Shadows
---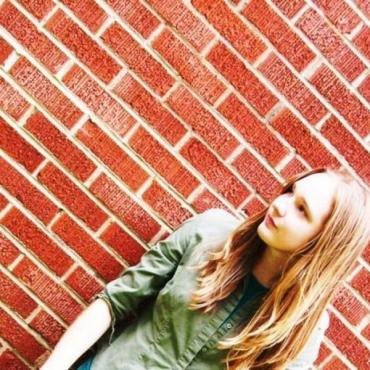 Callie Hopper, with her second album Out of the Shadows, establishes herself as one of the pre-eminently talented singer songwriters coming out of the Nashville scene today. Like any great writer and performer in popular music, Hopper has the good sense to surround herself with a coterie of top flight players, writers, and producers. Their joint efforts have produced a stunning thirteen song collection far from content with hitting the lowest common denominator and moving on. Instead, this is a graceful, lightly challenging affair unafraid of pushing the envelope for what constitutes country or Americana in 2016. In some ways, an album like this can be heard as a redefinition of the continued relevance of these forms. Callie Hopper isn't happy with pinning her creations under glass. Instead, her songwriting speaks to the present, future, and past alike with unique fluency and grace.
Those virtues are in evidence from the first song on. The title track has an appealing, almost live jam sort of tenor that Hopper comfortably inhabits. There's considerable passion in her voice, but she is very adept at molding it in different directions and dredging up an assortment of relevant emotions. The acoustic guitar is Out of the Shadows' primary musical instrument of choice, but Hopper never limits herself too much. The drumming here gives the title song an almost primal air, like the song wasn't written per se, but rather escaped from Hopper. "Stay" is a delicately rendered acoustic ballad that gradually rises to a higher level. It is the sole song on the album written by Hopper alone and she shows a tremendous, unerring instinct for transforming seemingly simple material into melodically direct, even slightly grand, acoustic pop. "Fire and Ice" is another of the album's best ballads thanks to the splendid interplay between Hopper and band mate Chad Alexander's clarion clear vocals.
One of the superior songs at the album's halfway point, "Wishful Thinking", takes a very deliberate step away from the meditative, country laced acoustic patter of the earlier songs in favor of a piano-directed approach. Melody, naturally, remains the base, but it's interesting to hear Hopper achieve the same effects via a different vehicle. Hopper's songwriting does an amazing job transforming an everyday phrase into something approaching true poetry. The instrument of that transformation, however, is always her wide-ranging emotive gifts. "This Song's Not For You" has a sharply comic edge, but there's enough bite in the lyrical content to elevate it far above pure novelty. "Darlin'" takes another stylistic shift away from the Americana theme towards understated, yet clearly sophisticated acoustic jazz before slipping in further strains of the blues for added gravitas. The album's last song, "Chasing a Dream", is a slow final curtain bringing Out of the Shadows to a lovely, graceful finale.
Callie Hopper's second album is clearly an advance over her fine debut and positions her for breakout status into larger mainstream recognition and success. Despite the sophistication and quality of her songwriting, her music is nothing less than completely accessible and glows with sincerity and skill.
SPOTIFY: https://play.spotify.com/album/1CmdkWZbspBmgtt43ZKCWb?play=true&utm_source=open.spotify.com&utm_medium=open
URL: http://www.calliehopper.com/
9 out of 10 stars.
Cyrus Rhodes
---