Caleb Caudle Ups the Urgency with 'Better Hurry Up'
---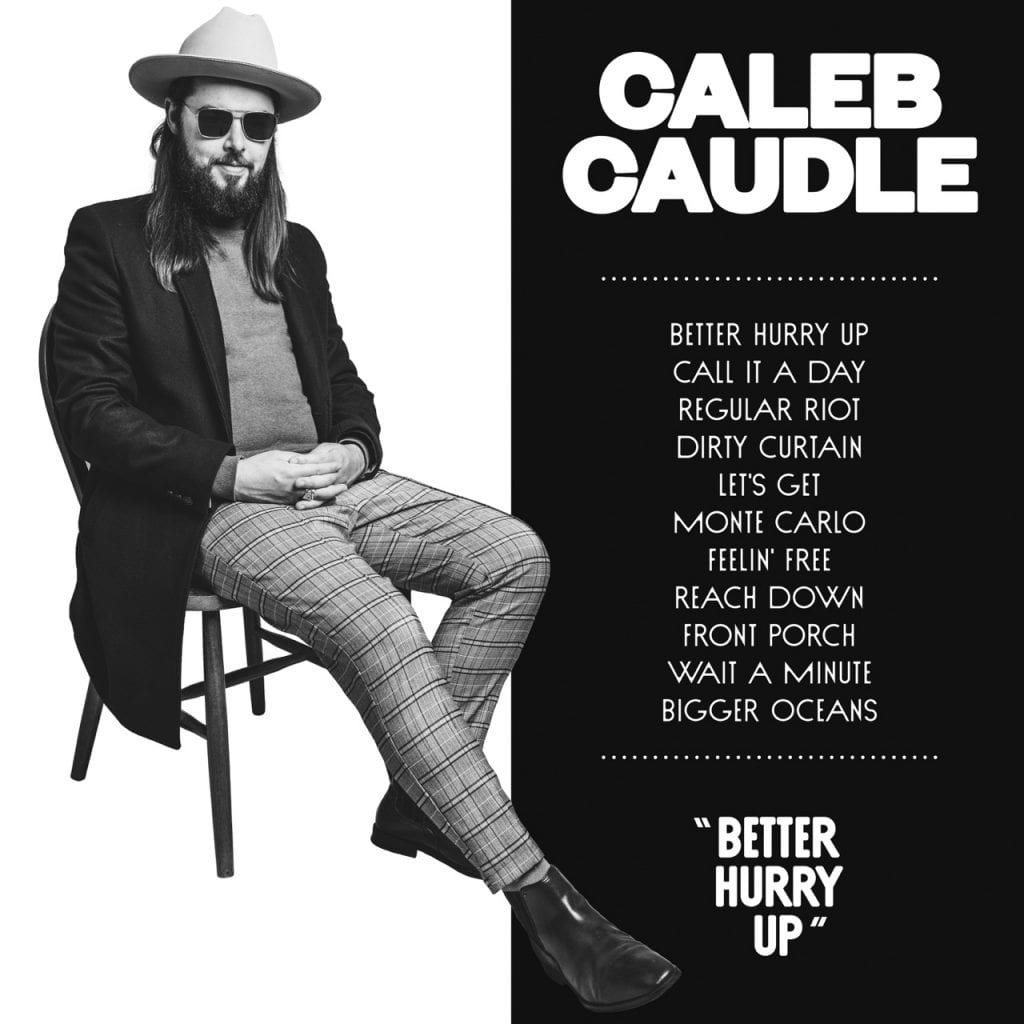 You might not know much about Caleb Caudle, but you can tell a lot about him from the company he keeps. For Better Hurry Up, the seasoned singer-songwriter assembled a crack team of roots music stars in the Cash Cabin: John Jackson of the Jayhawks produced, and Courtney Marie Andrews, Elizabeth Cook, Gary Louris, and John Paul White appear as guest vocalists.
He also brought on some of the best musicians in the game. To wit, Mickey Raphael on harmonica (Willie Nelson), Dennis Crouch on bass (Elton John, Leon Russell), Fred Eltringham on drums (Willie Nelson, Sheryl Crow), Russ Pahl on pedal steel (Kacey Musgraves, Dan Auerbach), Laur Joamets on guitar (Sturgill Simpson, Drivin' N Cryin'), and, on keyboards, Pat Sansone (Wilco) and Rhett Huffman (American Aquarium.)
As for the music, Caudle's spin on country funk is anchored by the earthiness of his voice. Caudle's previous album, Crushed Coins, experimented with a sort of cosmic rock sound; Better Hurry Up is crisper and feels more focused, like Caudle has a message he's dying to deliver. Of course, Caudle's warmth and ability to paint a sonic picture tie these two seemingly disparate albums together.
While Caudle's grooves will rock and roll you, Better Hurry Up is singularly focused on freedom. The album kicks off with the foreboding spiritual "Better Hurry Up," a meditation on questionable redemption. Meanwhile, "Regular Riot," co-written with Natalie Hemby, takes a gentler approach, examining Caudle's past mistakes and the amends he wishes he could make. "Dirty Curtain" is the most dire of political warnings of all the tracks on the album, yet Caudle delivers his admonitions with ice-cold certainty.
By the second half of the album, Caudle cools down into the punk-inflected acoustic folk that have been his meat and potatoes. "Bigger Oceans," which closes the album, thinks on the ultimate freedom: to let another go even if it's not your wish. It's a pleasant relief from the weight of the previous songs, and a reminder that sometimes we need to go back to the beginning when the going gets tough.
Of course, when Caudle and his cohort were dreaming up this album in the Cash Cabin, they had no idea the extra meaning these songs would take on in this particular moment. Freedom is a central theme to the album — the urgency suggests if we want the rights and privileges we think we have, we better hurry up and secure them. That message couldn't be more necessary right now. The country soul elements created a distinctive sound pre-COVID-19, but what is the added weight of nostalgia right now? To me, it means we better hurry up before the follies of the near-past undo our future.
---