Brother Reverend release LP  
Posted On September 28, 2018
---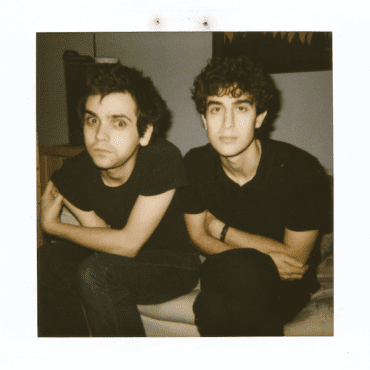 Brother Reverend release LP
URL: http://www.brotherreverend.com/
The opening verse of Brother Reverend's "Monkee" starts off with "Can you tell me the year, is my question to unclear? / Wipe off all the mud and a prettiness took my blood." As the song progresses, the enigmatic lyrics twist us up into a heaping ball of yarn that Keith Xenos and drummer Fletcher Liegerot (also of Cat Power fame) have conceived to keep us glued to their new album The Tables Turn Too Often, and trying to escape becomes futile. Brother Reverend has been around for a hot minute, but their latest record imparts to us their most stellar collection of songs yet. If you aren't able to handle the atmospheric pop/rock of "Monkee" and its twelve siblings, you might not be prepared for what the music of the future is going to sound like.
Brother Reverend aren't a household name, and some of my colleagues in the world of music journalism have gone as far as to suggest that their sound was tailor made for college radio, but I think that their reputation is going to change quite significantly after the release of The Tables Turn Too Often. There's something defiantly more accessible about this record compared to their previous works, and it's not in the sense that they're selling out to a bigger trend in the industry. I think that Brother Reverend have finally discovered their true identity, and their style is coming into its own on this record for all of us to appreciate completely for the first time.
If you've been following them since Ike Turner Kills Fascists and Louse Trap, you're going to notice that their songwriting has improved in almost every possible way. None of The Tables Turn Too Often feels rushed or crammed together, and there aren't any highpoints in the record that outshine the rest of the material. This isn't an album built around a single or a hook that gets recycled thirteen different ways. The Tables Turn Too Often is an encapsulation of Brother Reverend's music at its most sublimely organic and untampered with. Their vulnerability is jarring but necessary to convey the emotion behind the songs – all of which have more depth than anything else on the Billboard charts at the moment.
I was listening to "Stranger," the ninth track on this record, while sitting on a train bound for the city center the other day, and I couldn't help but notice how the swaggering beat complimented the passing landscape outside my window. There's a pastoral energy to the song and the bulk of The Tables Turn Too Often that makes this record so much more authentic than their competitors' work, and I have a feeling that within a year's time Brother Reverend are going to go from being cult heroes of the indie community to rising superstars of the rock n' roll universe. They've worked hard to get to this point and aren't giving us any indication that their professional run will come to an end anytime soon – the way I see it, their story is really just beginning.
FACEBOOK: https://www.facebook.com/brotherreverend/
Mindy McCall
---