Boo Ray is Here to Party
Posted On October 7, 2016
---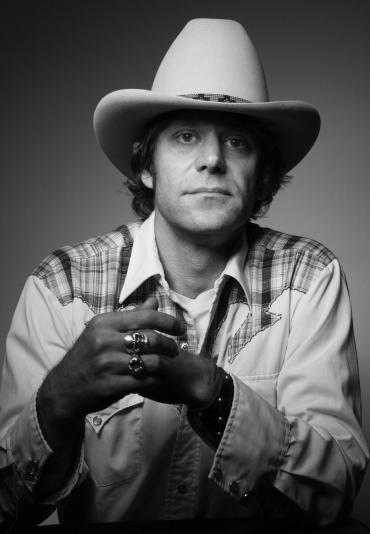 When an artist is billed as "outlaw country", our expectations are set. We want a bad-ass, rough-around-the-edges sound. And that is exactly what we get from said outlaw Boo Ray on his new record Sea of Lights. With a lived-in, gravelly voice, Boo Ray covers all the usual suspects: fast cars, honkytonks, drinkin' and hard livin'. This is truck-driving music for the modern man (or woman), and aims to please. Working with a band of close friends, Boo Ray conveys a familiar warmth on Sea of Lights, and it sounds like he's having a whole boatload of fun recording it.
"Redneck Roll & Roll" opens the record, setting the tone. It's a true "shove-it" anthem with amped up electric guitar and foot-stomping percussion. And though Boo Ray doesn't shy away from lyrical tropes (hillbillies, rednecks, and the like), it's hard to get mad at his commitment to his outlaw persona. Essentially, it's a song about cutting through the bullshit, and Boo Ray performs it with seriously fun conviction.
Sea of Lights is like a strong gulp of whiskey – it tastes good for a while, but if you drink too much, it may make you woozy. Boo Ray pushes the "keep it country" agenda hard, and it can veer into inauthentic territory on occasion, depending on how much you believe him. "A Melody, Some Guitars and a Rhyme" is nearly too clichéd, sounding a bit like Kid Rock's attempted foray into "country music". But "Keep That Hammer Down" is a solid working man's song, and "Bad News Travels Fast" is a classic road song. And the album's aesthetic is consistent through and through. It isn't trying to be anything other than what it is: a helluva good time.
Overall Sea of Lights is chock full of ideal drinking music, and listening to it may incite a sudden urge to throw caution to the wind, put your inhibitions to the side, and join Boo Ray in his party.
---