Bonnie Whitmore Embraces Life on 'Last Will & Testament'
Posted On September 30, 2020
---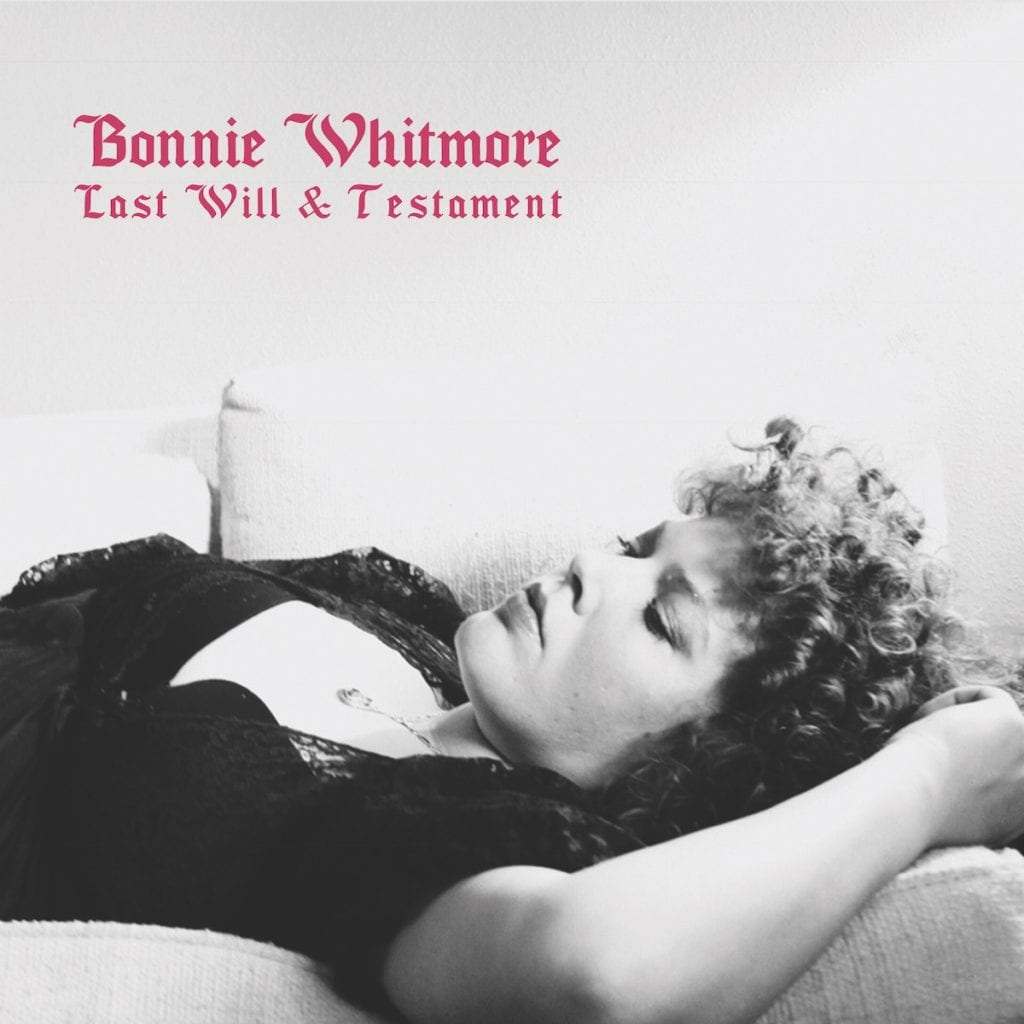 The voices of angels in a heavenly choir float over the opening measures of the title track of Bonnie Whitmore's new album, Last Will & Testament, before propulsive guitar and bass lines drive the song screaming down a rock and roll highway. It careens around hairpin turns with abandon, the singer fully aware that death, loss, and heartbreak could be waiting for her around the bend. In this breakneck setting, the Austin singer and bassist defiantly declares that even though she'll go on after a friend's suicide — "I'll work on my reverie" — she'll eventually recover, though death will never be far from her mind — "And I'll go back to writing my / Last will and testament." This opening track starts us down musical roads on the album that are by turn twisting and straight, treacherous and reliable, broken and whole.
Echoing a groove laid down by Walter Hyatt in his "Motor City Man," the country swinger "Fine" rocks along the road of an ambivalent relationship, the singer wondering, in spite of the upbeat tone, if everything's okay or if her lover's looking for a way out. The song's genius is in the singer's response — "I'll be fine" — for it affirms her strength and her ability to embrace the uncertainty and move on if need be.
The punked-up, driving rhythms of "Asked for It" grittily expose the nature of rape culture and drives listeners to confront not only our culture's degrading views of women but also the hypocrisy our culture enacts by blaming the victim: "So go on and blame the victim / Why should violence have consequence? / And each time you silence them, recreates the same event / She's the kind of girl you said asked for it."
The slow-burning, soulful "Love Worth Remembering" — with Trevor Nealon's Wurlitzer echoing Spooner Oldham's masterful grooves and ethereal backing vocals reminiscent of the backing vocals on James Carr's "Dark End of the Street" — delivers a message at the heart of the album: "Now there's comfort and peace in unconditional love / It's not what you get back, but the giving of."
The album closes with the gorgeous "George's Lullaby," which echoes The Band's "Theme from the Last Waltz." It's a tribute to Whitmore's friend and mentor, George Reiff, who died in 2017.
Defiance and hope flow through every song of Last Will & Testament, testifying to Whitmore's passion for her community and showcasing her ingenious ability to find just-right words and phrases to express anger, disillusionment, protest, hope, and love.
---