Benchmarks Reveals Evolving Musical Identity with New Record
---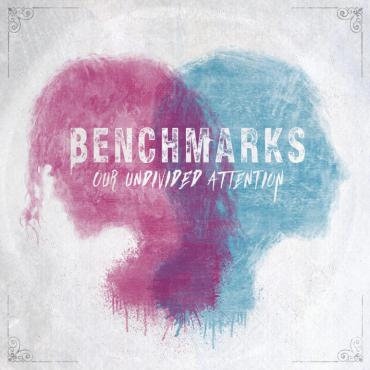 The Nashville-based band Benchmarks released their first full record Our Undivided Attention via SofaBurn Records in March. The album follows the release of their 2015 LP American Night, which featured gritty, distorted rock by lead singer and guitarist Todd Farrell, Jr. Our Undivided Attention builds on American Night's musical theme, which features catchy guitar riffs, multi-tempo melodies, and thoughtful song construction.
Farrell played guitar for a little over two and half years with one of his favorite bands, Two Cow Garage. Playing for the popular indie group was a dream for Farrell, but he recently quit the band so he could focus on Benchmarks and his other projects. In the album, Farrell seems to hint at some of his anxiety in pursuing his own musical goals.
In the track "Frames," Farrell paints a concerned picture of his past and future. "I can remember all the photographs on my bedroom wall, but I can't find the people in the frames in there at all…I think I'm destined to forever come up just a little short, if I can't find the feeling or the time that this deserves."
Farrell continues the theme in the track "I Never Thought" -where he states "Never thought too much about the future, guess I figured it was comin either way, but now it's givin me hypertension, because the future doesn't seem so far away."
In perhaps the best track on the album, "When We Were Kids," Farrell turns his concerns into inspiration and discusses why he intends to make the most of his time in Nashville.  Farrell writes that "…I can't take these days for granted…fighting the urge to just to give up, get out of town, get grown up, and move out to the suburbs and wait to die."
These lyrics are cast around Benchmark's gripping chorus build-ups, with Farrell alternating his guitar's sound between clean, crisp riffs and energy-pulsing distortion. Our Undivided Attention is a strong sophomore effort for Benchmarks, and will undoubtedly be one of many potent albums to be produced from the band in coming years.
---