Astoundingly Great 2004 Reunion
Posted On August 19, 2017
---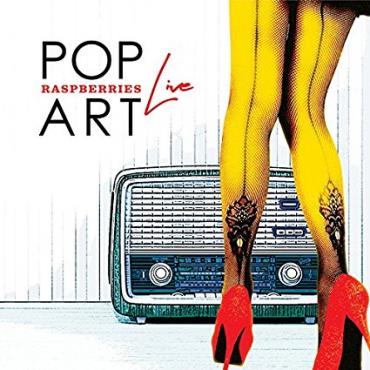 Reunions are often laden with compromise in service of nostalgia. But three decades after their last performance, this 2004 reunion of the original quartet makes no concession to the passage of time, changing tastes in popular music, nor the yearning for one's glorious youth. This was a rock 'n' roll show as vital and stirring as it would have been in 1974. The band played hard and tight, the vocal harmonies were spot-on and the songs shined with the vibrant colors of photos that had sat undisturbed in a drawer for 30 years. Eric Carmen gave it his all out front, Wally Bryson's guitars had the perfect tone and touch, and the rhythm section – particularly Jim Bonfanti's drumming – was as muscular as ever. Nostalgia might have been a spice, but it wasn't the main course.
The group's hits – "I Wanna Be With You," "Let's Pretend," "Tonight," "Overnight Sensation (Hit Record)" and especially the set closing "Go All the Way" – are as thrilling today as they were blasting out of the radio in the 1970s. And hearing them performed live adds a dimension that many latter-day Raspberries fans missed from the band's hey day. These are killer songs for live performance, and the band's even more powerful on stage than they were in the studio. And beyond the hits, the band reminds listeners that they made four incredibly strong albums.
Highlights include the ambitiously epic "I Can Remember" from the group's debut, the country-styled "Should I Wait," the harmony-rich "Hard to Get Over a Heartbreak" and Carmen's declaratory "I'm a Rocker." The band's influences are heard in the Who's "Can't Explain" and a trio of finely selected Beatles' covers. The latter includes an extraordinary version of 1964's "Baby's in Black" that affirmatively answers James Rosen's rhetorical liner notes question "is this really as good as I think it is?" It is. Together with four extra singer/musicians ("The Overdubs"), the group is able to reproduce the lushness of their studio recordings without sacrificing the energy of live performance.
As on record, Eric Carmen provides most of the lead vocals, though Dave Smalley and Wally Bryson get significant leads of their own, and their pre-Raspberries band, The Choir, is celebrated with "When You Were With Me" and "It's Cold Outside." This is a long, satisfying set, and though Carmen's voice must have been weary by the time they closed with "Go All the Way," he's solid in reaching for the song's highest notes. Initially planned as a one-off to open Cleveland's House of Blues, the fan response led to nine more dates, including a tour-ending  Los Angeles gig. They did a few shows in 2007, and capped their reunion activities with a 2009 show at the Rock and Roll Hall of Fame.
Omnivore's first-ever issue of this show is spread across two discs, and presented in a tri-fold digipak with a 12-panel booklet that includes liner notes by Cameron Crowe (who reviewed the Raspberries' first album for the San Diego Door at the age of 15), author James Rosen, and Raspberry biographers Ken Sharp and Bernie Hogya. The band's joy in performing for their loyal (and incredibly patient!) fans is evident throughout the set, and the renewed relationship as a working unit was savoured by all. The confluence of people, places and times that forge a band is difficult to sustain, and nearly impossible to recreate, but the sparks that first ignited the Raspberries were still firing thirty years later, and lit up one of the best reunion shows in pop music history. [©2017 Hyperbolium]
---