Arlo McKinley Keeps It Simple and Sublime in Debut 'Die Midwestern'
Posted On August 13, 2020
---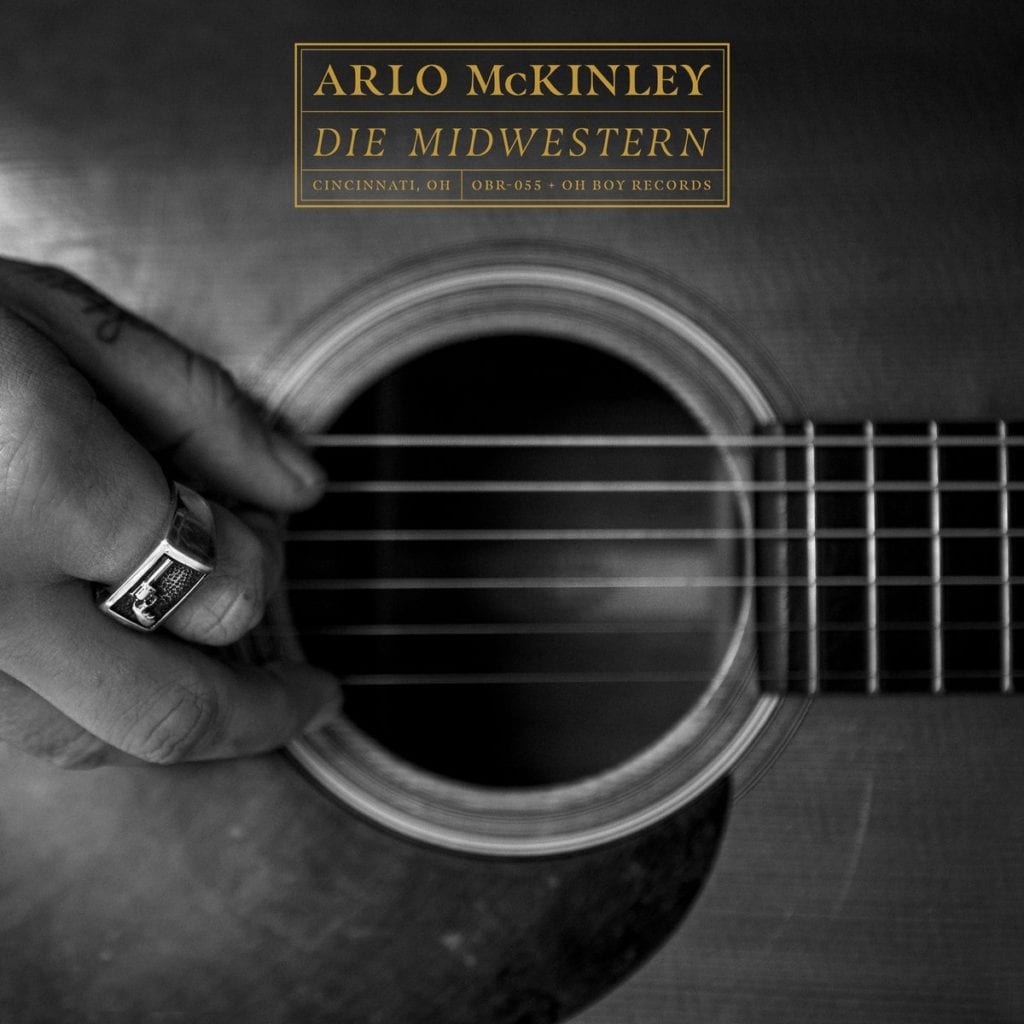 If there's one lesson to take away from Arlo McKinley's Die Midwestern, it's the importance of getting back to basics. Musically, the 40-year-old's solo debut — released on the late John Prine's Oh Boy label and championed by Prine himself — is the kind of barroom meat-and-potatoes heartland rock that launched Jason Isbell, John Moreland, and Tyler Childers' careers and that seems to be in short supply lately. It's not just the music, though — McKinley's songs of loss, desperation, and redemption are the balm we need in the midst of our quarantine introspection.
While Die Midwestern has many familiar elements — simple three-chords melodies, economically phrased truth, and a raspy voice — McKinley and producer Matt Ross-Spang (Margo Price, Jason Isbell, Amanda Shires, John Prine) guide the listener on a carefully crafted journey. The album's opener, "We Were Alright" is a slow burner that feels like a bold choice as an intro to an album that pairs life's lowest lows with some of the best Southern rock grooves. The song's exploration of breakups and loneliness serves as an overture to the rest of the album.
Those low points are searing: "Bag of Pills," the album's emotional focal point, transforms an all-too-common Midwestern tragedy into a saga of epic proportions. According to McKinley, it's a true story: At one point, he found himself dealing drugs in order to raise the cash to take his girlfriend out. McKinley's performance highlights the shame, frustration, and defiance he felt in those moments.
It's not all depressing, though: "Suicidal Saturday Night" is about a life on the run, though the playful bass line recalls Steve Miller's "Space Cowboy." "Once Again" is a cautiously hopeful love song, with McKinley's spare imagery highlighting the pain of daring to hope again. Meanwhile, "Whatever You Want" is a classic country punk ballad, delivered with soulfulness and sincerity; Ross-Spang treats the torch song with a velvet-glove touch, smoothing down the rough edges but keeping the rust on display.
Ultimately, the title Die Midwestern is just as much a foreboding prophecy as it is a statement of pride in McKinley's roots. Arlo McKinley has given us an album of hard luck and hard-won perspective, a fitting tribute to his tenacity. Die Midwestern recognizes that life knocks us all around sometimes, and it's important to display that wear and tear proudly.
---