Anya Hinkle Invites Listeners on a Journey on Solo Debut 'Eden and Her Borderlands'
---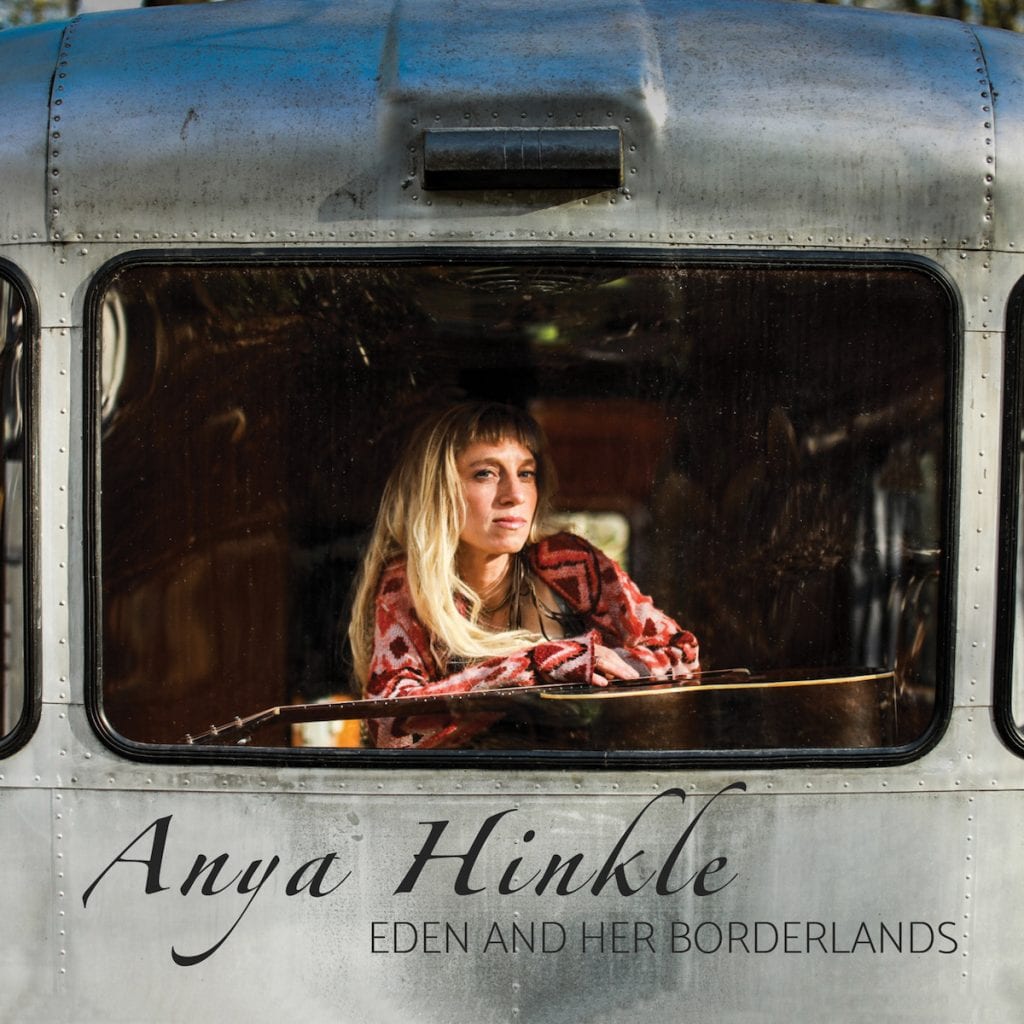 What makes a song meaningful? Much can and has been said on such a topic, but perhaps the ability of an artist to create a sort of invitation for the listener is an ideal way to describe the resonance of the work. Does the artist somehow help the listener find imagery and language for their own journey? Through that lens, the work of Anya Hinkle is definitely appreciated.
Eden and Her Borderlands is technically Hinkle's solo debut, but she's been recording and releasing albums for over a decade with Asheville, North Carolina, roots music bands like Dehlia Low and, more recently, Tellico. This wealth of experience is what makes Hinkle's early invitation on Eden's opening title track one worth taking. Somehow as she sings, "Gonna come and get you / Gonna pick you up," you believe her and settle in for the journey.
That opening song, "Eden and Her Borderlands," is the album's thesis, a sort of birds-eye view of the yearning throughline of the 11 songs within. Hinkle's solo turn is deeply branded with this song's vision, an abiding hope (heard in several deep lyrical sighs throughout the album) of one day reaching a place where we're "not measuring our bounty in dollar signs" and "not wanting for something further down the line." It's a beautiful opening refrain and her shared vision is easily caught.
Hinkle's experience is further trusted as she admits some lessons learned in "Lady Luck," one of roots music's gems so far this year. "I guess I always thought one day I'd settle in my stride / That something would add up from all the different things I've tried," she sings in her relaxed drawl.
The theme of a journey taken is further found on "Road of the Winds" in which Hinkle describes living in plenty of tension as life carries her forward. "Not afraid / Not without fear / With the faith of a mariner I cross the hemisphere," she sings along with Appalachian instrumentation. From there, she appreciates the beauty of "The Hills of Swannanoa" where "the mists don't leave 'til noon." It's proof that she's not consumed by the destination, even as she's considerate of it all.
A spirited cover of Rev. Gary Davis' "I Belong to the Band" and a heavy version of R.B. Morris' "That's How Every Empire Falls" are impressive entries into the overall mix and feel honest to Hinkle's journey. But her own work form the pillars here, and that's true heading into the final song, "Merciful Dawn," which wraps an arm around the listener as she sings, "Though the road is long and it's a long time coming home / Doncha sing a sad song alone." Company for the journey.
---