ALBUM REVIEW: Willie Nelson Casts His Songs in the Glow of a Different Kind of 'Grass
Posted On September 12, 2023
---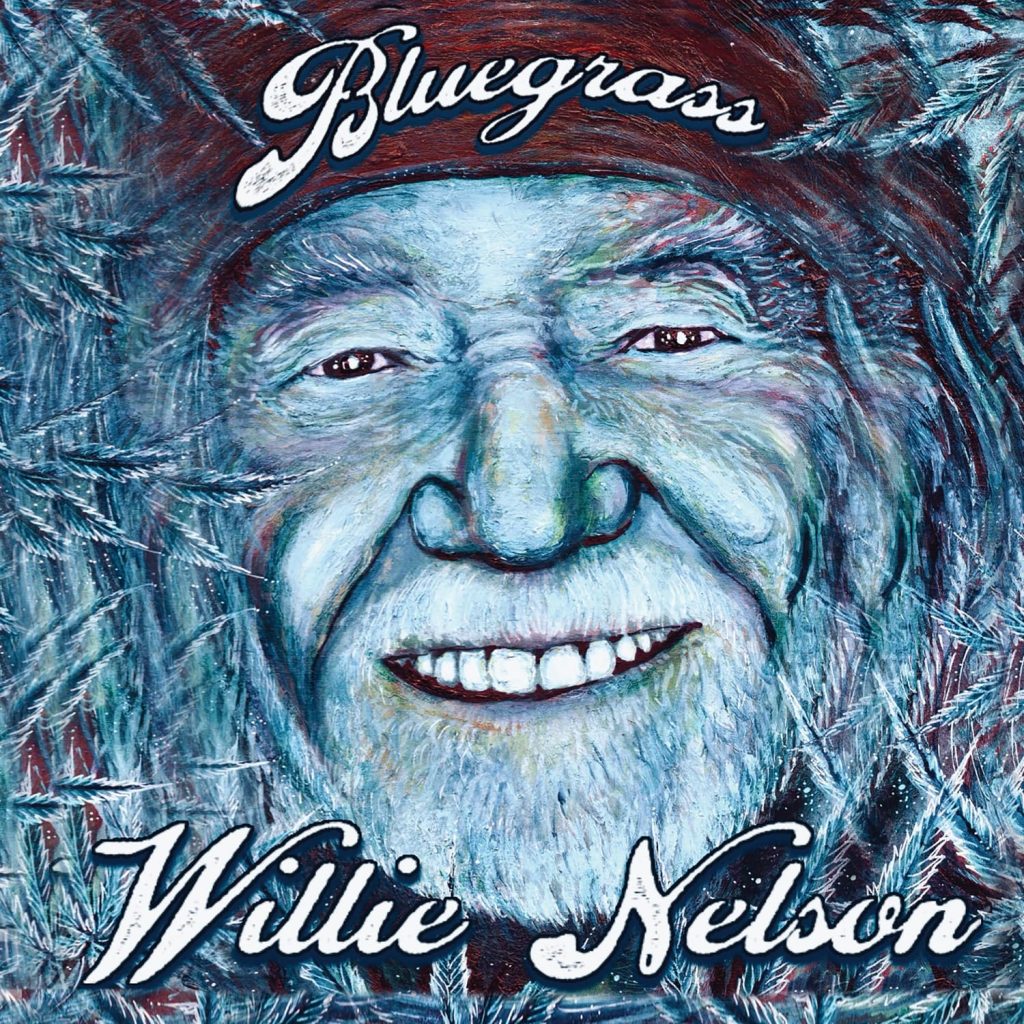 Willie Nelson is on the road again. But this time the road goes backwards to the roots music that influenced him. He's labeled it simply Bluegrass, but with Willie, nothing is that simple. You can stick banjos and dobros and fiddles in it, but it still comes out Willie-ized, his vocal stamp too indelible to do much to change the structure around him. But it does give some grassy greats a chance to stretch out and show off their chops alongside him.
Rob Ickes' dobro and Dan Tyminski's mandolin shine throughout the session, as does Aubrey Haynie's fiddle work. Although Nelson throws some change-up pitches here and there, altering his unique phrasing to fit the framework, he doesn't stray too far from the well-beaten path his tonsils have paved in previous studio dates for this, his 151st recording.
"Still Is Still Moving to Me" is less strident than his debut treatment of it on 1993's Across the Borderline, and not as synchronized as it was on his duet treatment with reggae godfather Toots Hibbert on 2004's  True Love. The version rendered here is more melodic and faster paced, bolstered by Tyminski's blazing mandolin and Haynie's frenetic fiddle work.
The outlaw anthem "A Good Hearted Woman" is laid back far enough here for Nelson to fall over backward if he were so inclined. But he manages to stay upright and maintain a gentle lope throughout. Ickes talks back to him on dobro, sassing him relentlessly; Ron Block's banjo clucks with disapproval of his protagonist's antics and Haynie tosses some weepy fiddle scoldings his way.
Nelson's old standby and ongoing anthem "On the Road Again" sounds about like usual, a little looser here, with some dashes of Django jazz from Ickes but still grounded in 'grass by Block's banjo.
"Man With the Blues" goes way back to 1959, to the second single of Nelson's career, redone in 1976 for The Longhorn Jamboree Presents: Willie Nelson and His Friends and once again in 2010 for his Country Music album. Nelson is in great voice here, harmonizing with Wyatt Beard and producer Buddy Cannon, his vocals sounding smoother than they did at age 26 on that initial recording. The bluegrass translation is a bit peppier than the older Western swing version, but still glides right along smoothly.
At the age of 90, Nelson is still re-inventing himself. The old Willie melds seamlessly with the even older one in these new clothes, putting forth new renditions of his old catalog that are great fun to listen to and will undoubtedly become a setlist staple in his ongoing road show.
Willie Nelson's Bluegrass is out Sept. 15 on Legacy Recordings.
---