ALBUM REVIEW: Waco Brothers Fight for a Better World on 'The Men That God Forgot'
---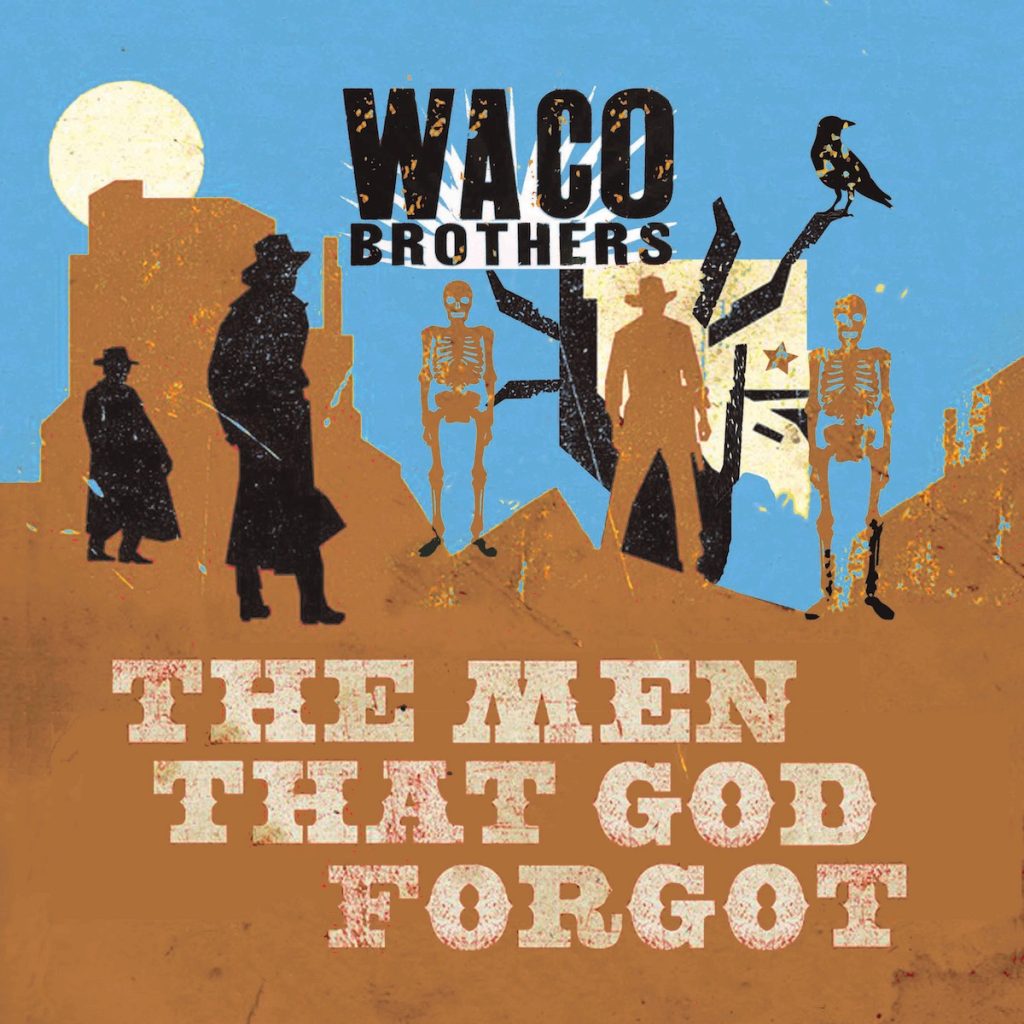 Don't be fooled by the scruffy, seemingly offhand presentation. On The Men That God Forgot, Chicago's fearless Waco Brothers undertake a deadly serious mission, striving to help lay the foundation for a better world. Unleashing rousing barroom rockers that flirt with chaos yet never tumble into the abyss, this noble sextet draws on a wicked sense of humor, passion for the struggle against the establishment, and boundless empathy for the underdog, creating a big ruckus guaranteed to lift the soul.
Launching in the mid-'90s, The Waco Brothers have been tagged insurgent country and country-punk; the official account of the group's origins calls them "battle weary punk musicians who wanted nothing more than to play classic country covers." Amidst a shifting lineup, the Wacos remain anchored by longtime members Jon Langford (a veteran of the '70s UK punk scene as one of The Mekons) and Dean Schlabowske, who contribute bristling electric guitars, plus mandolinist Tracey Dear, all of whom sing with the desperate gusto of men escaping a burning building.
Harking back to the vulgar days before crossover country, The Men That God Forgot presents vivid vignettes of forlorn characters under severe stress and calls out the society that let them down. "In the Dark" roars, "They feed you shit and keep you in the dark / By design / You're scattered and you're seething all the time." Spiced by nicely discordant violin from Jean Cook, who adds inventive touches throughout the album, "Best That Money Can Buy" rages, "Big pharma peddles pills / Ease your pain and cure your ills / This prescription's known to kill / Washed down with money and lies." And the charming "So Long General Mouton" rejoices in the removal of a Confederate general's statue.
The Men That God Forgot simultaneously celebrates and mocks rock band conventions, savoring the outsized gestures while recognizing how silly they can be. "Backstage at the Boneyard" surveys "busted-up amps and publicity smiles," confessing, "Some of us have been here way too long." "Go Away" hilariously recalls, "Heard it when I was a baby / It rings in my ears today / The sound of Spandex and chest hair," referring to "white men with unlimited amplification."
If these lovable agitators don't have easy cures for the crumbling modern world, they sure can raise the spirits. The Men That God Forgot closes with "Nowhere to Run," an exhilarating call to action that proclaims, "The fight is never over / It's only just begun / This struggle is never ending." Rabble-rousing rarely sounds so good.
Waco Brothers' The Men That Time Forgot is out March 31 on Plenty Tuff Records.
---