ALBUM REVIEW: Tray Wellington Reframes Banjo's Story and Range on 'Black Banjo'
---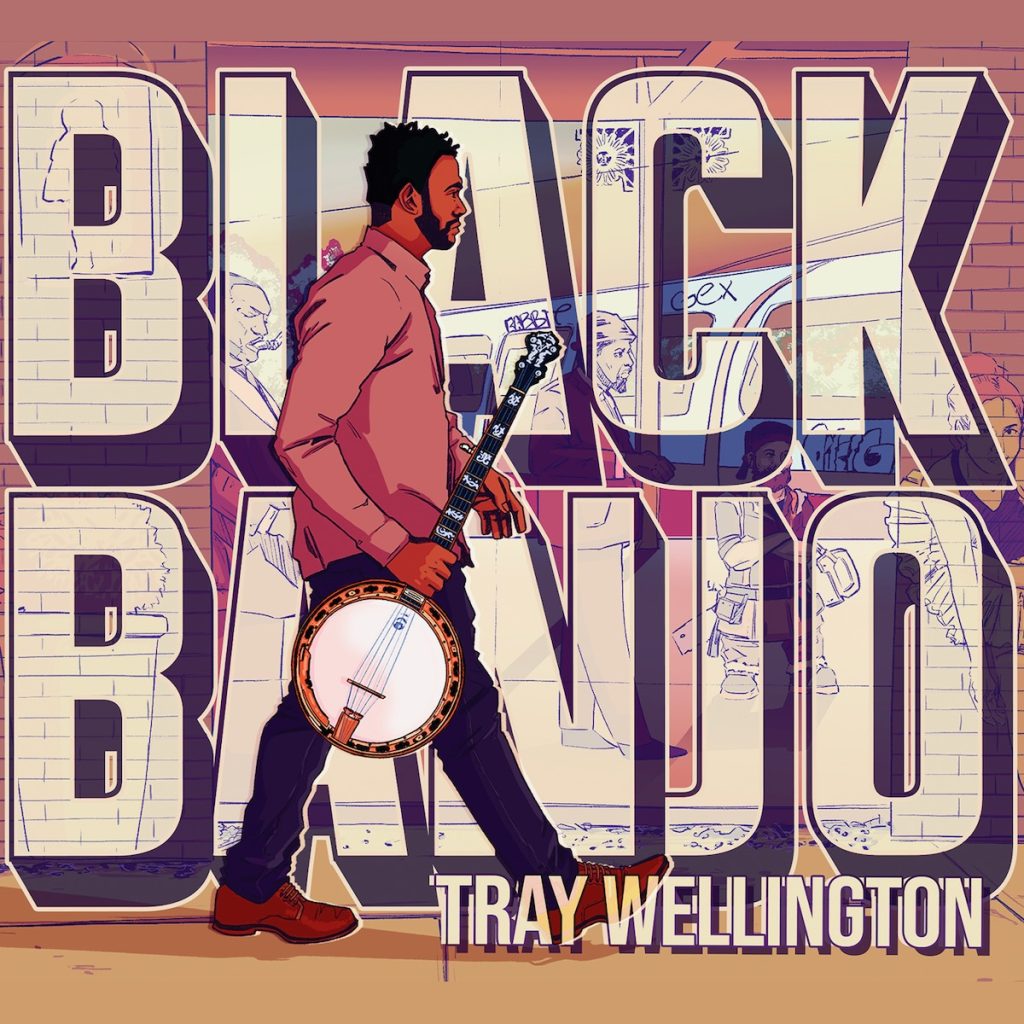 Tray Wellington's first full-length solo project, Black Banjo, debuts barely a year after his graduation from East Tennessee State University, but he already has a fuller CV than many twice his age. His early exposure to the music of Western North Carolina inspired his love for the banjo and led to his stint with Cane Mill Road. That talented group of young musicians released three full-length albums and drew acclaim playing at festivals across the country. In 2019, when the group received the IBMA Momentum Band of the Year award, Wellington was recognized as IBMA Momentum Instrumentalist of the Year.
With this new recording project, Wellington says he wants to expand the perspective of banjo music and musicians. He notes, "So many times people think playing the banjo is for 'white people,'" a notion he is eager to dispel. Considering the historical roots of the instrument, that lesson is long overdue.
Black Banjo presents a strategically blended range of music featuring the banjo with support from a host of talented instrumentalists. All but three of the tracks are Wellington's own compositions. Nestled among his originals are "Strasbourg/St. Denis" by Roy Hargrove, "Half Past Four" by James Edward Haley, and "Naima" by John Coltrane. The diversity of the standards reflects the full range of the album, from straight-on bluegrass to jazz. Wellington's compositions more than hold up in comparison.
The album kicks off with "Crooked Mind," a lively interplay of instrument breaks, the banjo alternating with mandolin, fiddle, and guitar highlights reminiscent of The Kruger Brothers. "Port of Manzanita" follows, shifting pace and mood. "Unknown Days Waltz" also contributes to the texture of the project. Throughout the album, Wellington's banjo never leaves center stage.
Wellington provided vocals for three of the songs on the album, including a duet with Tim O'Brien on "Wasted Time." On Coltrane's "Naima," Wellington's vocal, juxtaposed with the bass line played by Kevin Kehrberg and Avery Merritt's fiddle, evokes a spoken-word coffee house performance. "Saw a Little Boat," also composed by Wellington, sounds like a fresh take on an old-time classic.
Black Banjo is set to accomplish more than broadening perspectives on Wellington's instrument of choice. It showcases his versatility and his promising career.
Black Banjo is out May 13 via Mountain Home Music Company.
---