ALBUM REVIEW: The Nude Party Steers Through Heaviness on 'Rides On'
---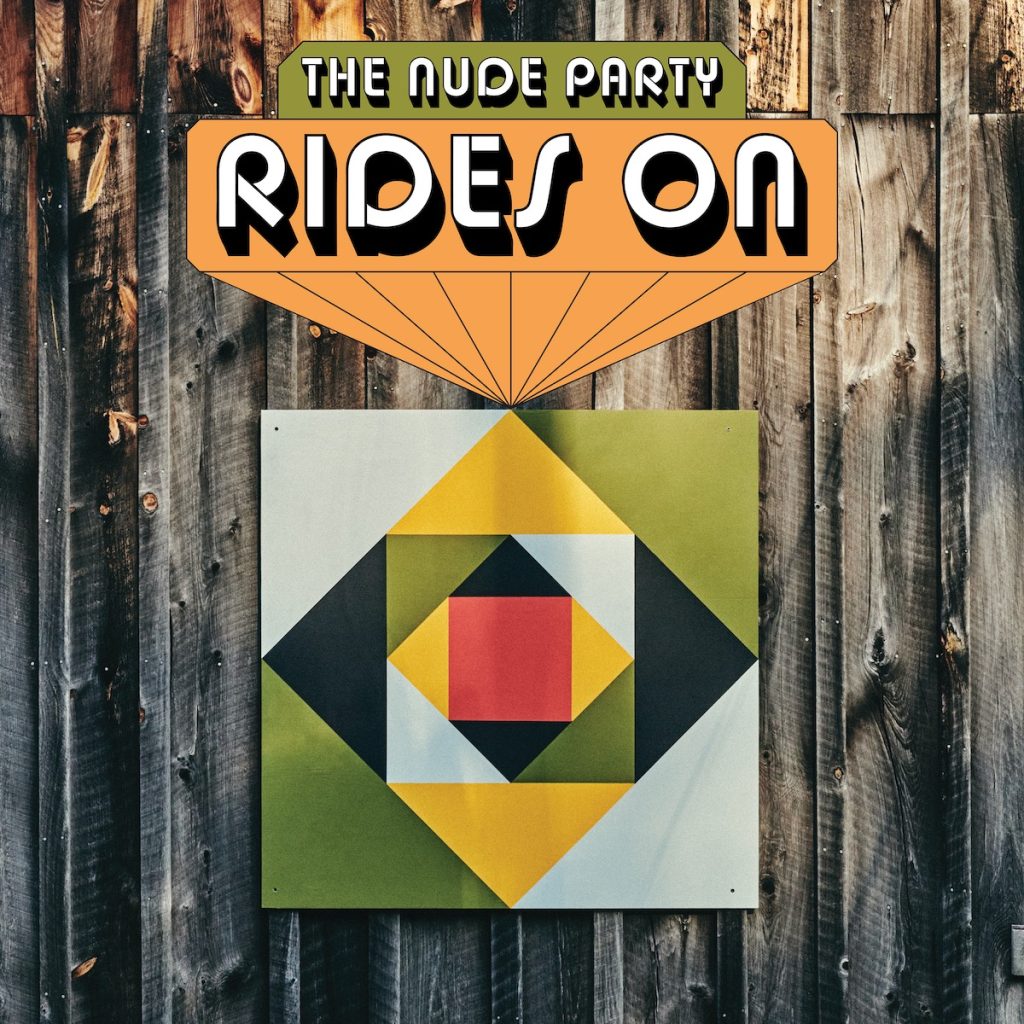 How do all the members of a seven-piece band get to actively collaborate and have their voices heard in the making of a new album? For The Nude Party, it came down to space and time, and, maybe most importantly, self-producing. Over the past several years, they've been carving out a place for themselves as an electrifying live band, which meant not being able to tour their 2020 release Midnight Manor left a lot to be desired and plenty of time to rethink the way they work together. For their latest effort, Rides On, the group keeps their signature party of raucous garage rock, swaggering psych-blues, and '60s pop going on their own terms. Crafted in their new studio space in upstate New York with the help of engineer Matthew Horner, who provided the gear to fill it out, Rides On is The Nude Party's steadiest collection yet, thoughtful and wide-ranging, cohesive and tight.
All that room they gave themselves to breathe is evident in the unrushed pacing of Rides On. Just like people tend to mellow out as they mature, The Nude Party sounds at their most grown up here, slowing things down in favor of deeply grounded songwriting and a sonic vibe shift. "Hard Times (All Around)" feels like the ultimate culmination of this. The band is still in their typical good-time mode, though the heaviness of what the world was going through over the past few years comes through in the lyrics and harmonies. Ultimately, the song finds a sliver of hope each time the melody ramps up. The playful way the energy of the instrumental stops and starts speaks to the rollercoaster of a living in a tumultuous time.
Elsewhere, the band leans heavily into a kind of retro, swinging London sound with "Cherry Red Boots" and even the darkly fuzzy "Midnight on Lafayette Park," which seems to set the scene of a late-night protest. Shaun Couture takes the vocal reins from Patton McGee for the hazy "Sold Out of Love," a lone harmonica is the subtle star of "Red Rocket Ride," and to round things out, the group chose a trippy, slinky cover of Dr. John's "Somebody Tryin' to Hoodoo Me."
Perseverance is at the heart of Rides On. Sometimes that means kicking back and cracking open another cold one, a bit of relaxed resignation. Or sometimes it must be a more forceful reckoning with paranoia and the dark shadow of corruption to get to the other side. The groovy southwestern "Ride On" sums it up best: "They say, why you wanna play rock'n roll? / You get a dollar to pay a two-dollar toll / I just ride, ride on."
The Nude Party's Rides On is out March 10 on New West Records.
---