ALBUM REVIEW: The Mother Hips Take a Trip Through Memory on 'When We Disappear'
Posted On January 19, 2023
---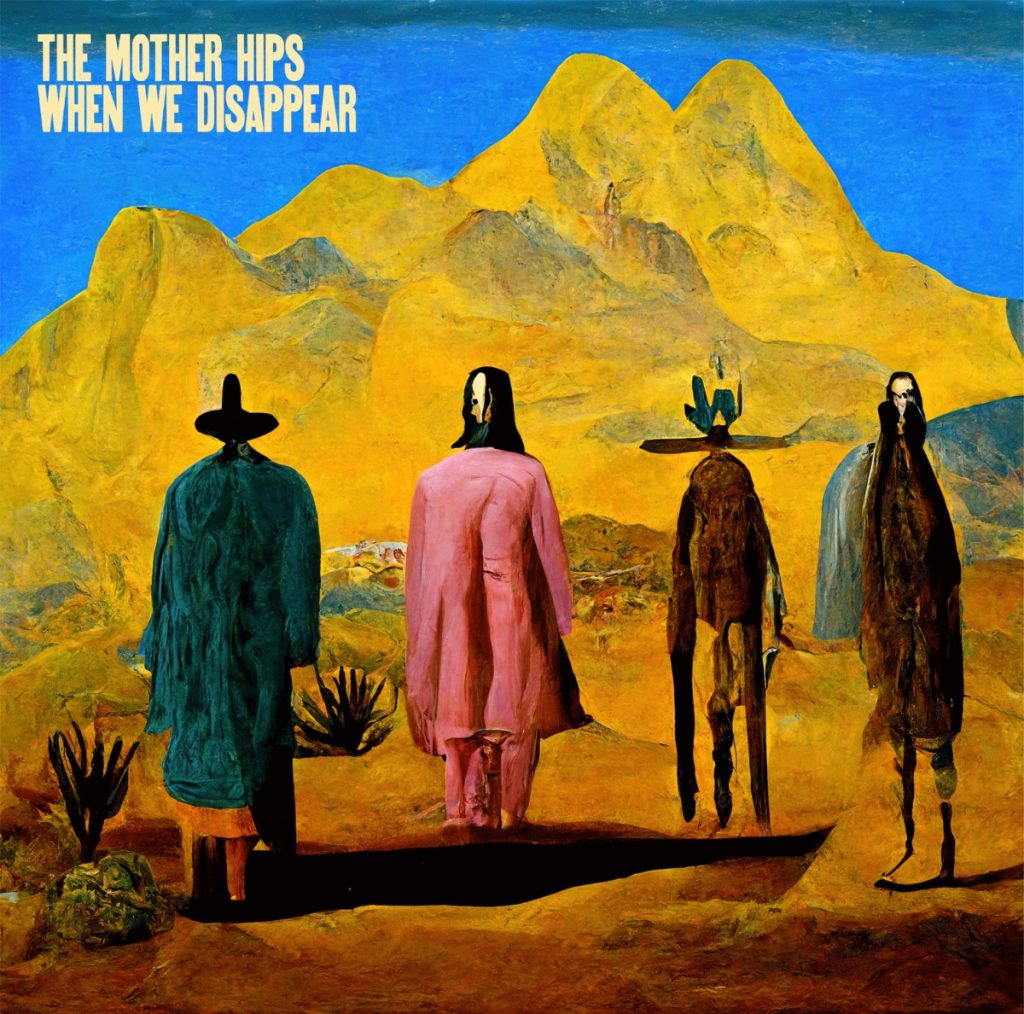 The Mother Hips' last record, Glowing Lantern, born from the anxieties of the pandemic, was described by lead singer Tim Bluhm as evocative of sanctuary in a time when the complicated present could not provide such comfort. Bluhm, Greg Loiacono (guitar/vocals), John Hofer (drums), and Brian Rashap (bass) provide that same comfort and ease of listening on When We Disappear via the band's poetic voice and familiar fusion sound.
This album rests in a place of reflection and wisdom from experience, looking back on places and relationships with a sense of growth tinged with longing. The bluesy rock influence prevalent in much of The Mother Hips' music is still present, though they push further here, broadening the spectrum of their sound between country, rock, and psychedelia.
The eponymous first track of the album hints at this further exploration of The Mother Hips' sound, as that familiar rock influence wanes in the song's final seconds, the outro being played by what sounds like a pair of bagpipe chanters.
Their take on Buffy Sainte-Marie's "Codine" melds the tale-telling wisdom of country lyricism with psychedelic foreboding. The song is a warning, though the instrumentation suggests that it's already too late, the lack of stability immediately evident in the rapid tremolo effect on the guitar. There is a "House of the Rising Sun" vibe to this cover, well-suited to Bluhm's gravelly, learned vocal.
The Hips' California roots show in the album's softer midsection, "Almost to Idaho" nodding to the Bakersfield sound with a prominent pedal steel guitar and longing honky-tonk lyrics. After a brief detour via the R&B-leaning "Leaving in the Valley," the California trip continues with some Beach Boy harmonies on "Lost Out the Window," tapping into that feeling of the absent-minded car staring with a similarly hypnotic and distant guitar. The calm continues with "Spirit of '98," wading toward a Pink Floyd vibe in its echoey spacious feel. Wistful vocals and sparse wandering guitar are held down by a ride-heavy beat; it's a swaying kind of song, made for slow dancing in the auditorium.
"Room Four" lifts the energy back to where the album began, with jaunty piano in lockstep with driving guitars. The song carries itself with a redemptive drive, as the strophic story construction details the subject looking back on how time has changed them. There is a clear feeling of gained wisdom in the poetic lyricism: "I don't always want to partake in camaraderie / I don't always want to retreat / Sometimes the tongue has a taste for cacophony / Sometimes the silence is sweet."
Despite the inter-genre journey that the album takes, When We Disappear is simultaneously sure of itself and still looking back on all the experiences that made it what it is, rife with echoes of a past era.
The Mother Hips' When We Disappear is out Jan. 27 on Blue Rose Music.
---