ALBUM REVIEW: The Honey Dewdrops Mine Moments of Humanity on 'Light Behind Light'
---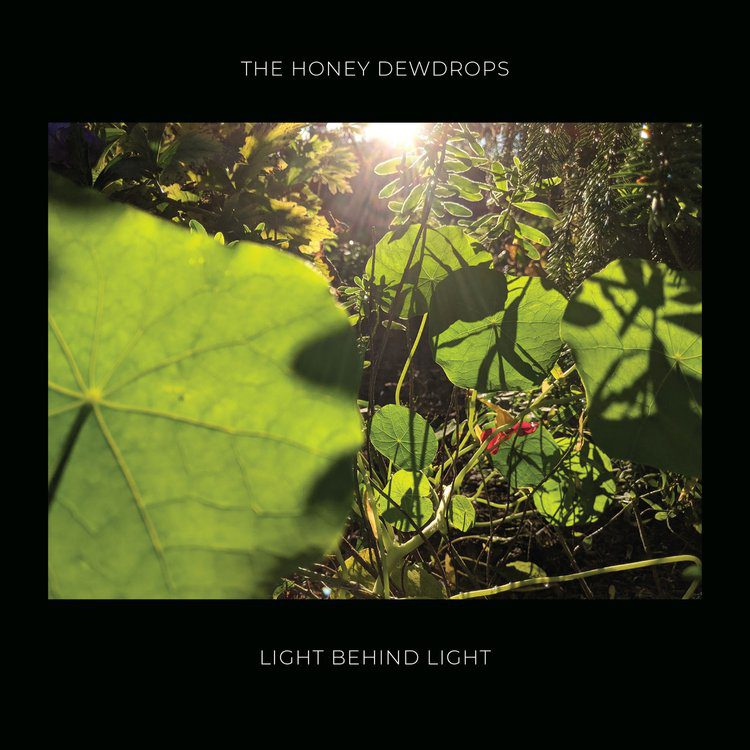 Whether they're telling a life story or zooming in on a single moment, The Honey Dewdrops have a way of filling their songs with humanity, using their beautiful playing and harmonies to emphasize what connects us all.
On Light Behind Light, the seventh album from Baltimore-based Kagey Parrish and Laura Wortman, the duo makes a little more room than they previously have for some added instruments. Augmenting their gorgeously picked banjo and guitars on Light Behind Light are upright bass on several tracks, via Alex Lacquement, as well as some unobtrusive piano and drums courtesy of the album's co-producer and engineer Nicholas Sjostrom. But the core of The Honey Dewdrops' sound remains their perfectly paired playing and harmonies that can raise chills and warm hearts, sometimes in the same song.
Opening track "Delia" recounts the well-worn story of Stack O'Lee/Stagger Lee — the Christmas Eve card game, the betting of a Stetson hat, the hard feelings, and the gun. In most versions, dead Billy's wife gets only a passing mention, if that. But here she takes the lead, imploring a judge to dole out justice and taking matters into her own hands when he falls short. You can feel her sorrow and her fury, her lack of power and then her full possession of it.
On "Heart Wants," the singer's heart is going on adventures independent of its owner — it's climbing a mountain to views the singer can't see, it's finding its way on wild seas, it's a deer paused on the roadside, and nobody knows where it might leap. "My heart wants what he wants," Parrish sings, as Wortman's slinky banjo melody mirrors its relentlessness. "My heart knows what he knows."
Many of the songs vividly depict simple pleasures: listening to Roy Clark over popcorn and Cokes in the living room on Saturday nights on "Moon Pies," "the sweet and the acid mysteriously combined" while biting into a tomato in "Garden." On standout "Holy Hymn," nature is the ultimate pleasure, bringing comfort and a promise that even the worst storms will pass.
"When you walk in the wilderness / through the valley of tears of the hills of unrest," Wortman's warm voice offers, "Hear a bird sing their song with ease / I hope that holy hymn sets you free."
By the time Light Behind Light lands on its final song, "Tuning To," we've met richly drawn characters, seen our deepest feelings set to music, and stood in awe of nature and community — little pictures each worth far more than a thousand words. To end, Parrish and Wortman weave their magic into a love song, a celebration of living, breathing, and knowing another person.
Through it all, the listener is connected, too, tuned in to the stories The Honey Dewdrops tell and the emotion running through the music. The humanity in their songs and voices is a holy hymn indeed.
---