ALBUM REVIEW: The Great Divide Comes Back Together to Heal the Past
Posted On October 26, 2022
---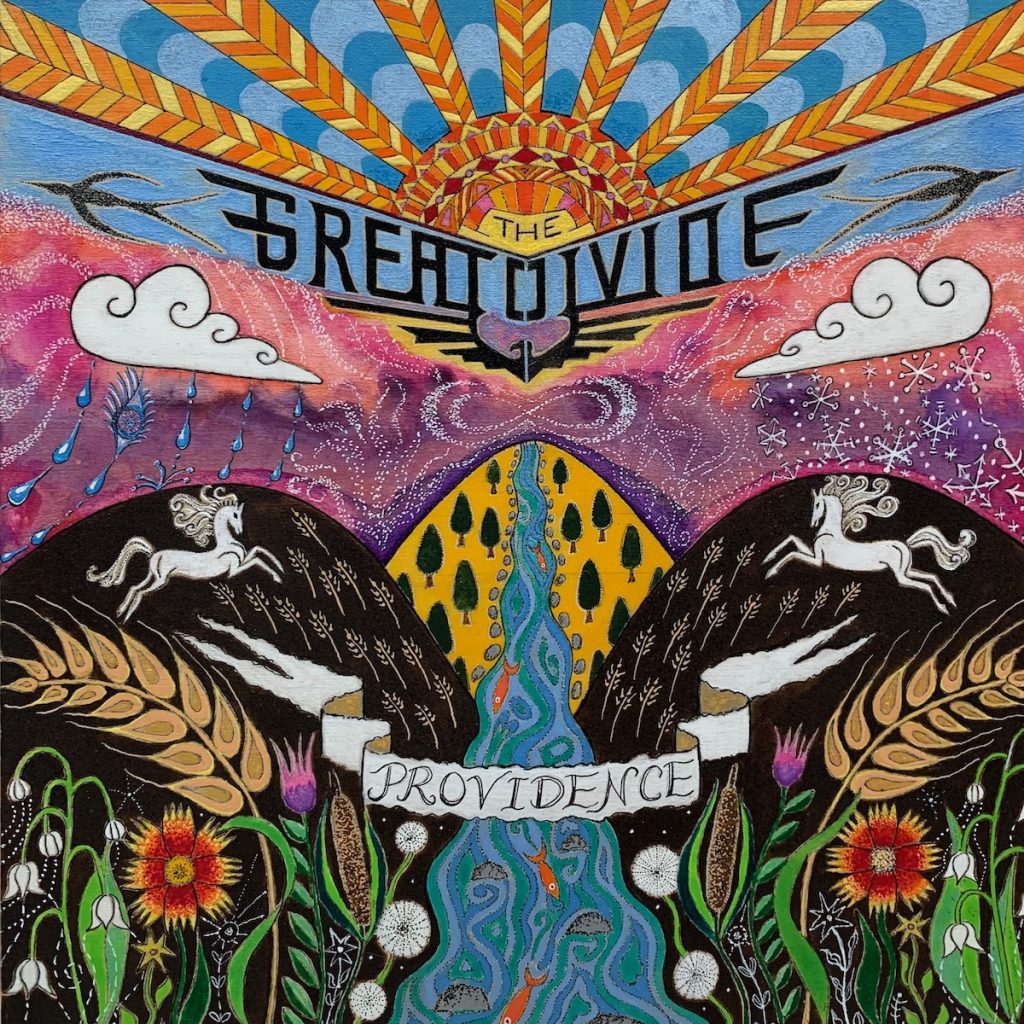 In a way, the story of The Great Divide over the last 15-plus years can be summed up in the seminal band's name. After a stellar run of influential albums carrying the torch for Red Dirt music — that Okie-brand of muscular country — through the '90s and into the aughts, the band called it quits. That is, until the original lineup patched things up and found the inspiration to record once again nearly 20 years later.
It was 2002 when frontman Mike McClure left The Great Divide to walk alone in the industry, and the band's new album, Providence, tells the story of their reunion quite clearly. "Wrong Is Overrated" is the intentional lead track, and its posture is what has allowed the band to return with new material for the first time since 2005. It's a sweet moment to hear the strong lead riff and steel work as McClure sings with his signature affectations:
I made such a mess when things got complicated
The things I love the best are things that I have sometimes hated
But I caught myself before I got too jaded
And I must confess that being wrong is overrated 
"Set It All Down" further tells the story as McClure sings about needing to "rethink my demons" as the listener catches him "all up in my feelings." Ultimately the songs talks about the need to cover each other with love, a much-needed sentiment these days. McClure suggests that religion has been a part of his metamorphosis on "Until We Cross" as he says we'll find freedom "when we find inside what needs to be crucified."
"Let's get back on the good side / Let's walk right out in the sunshine," sings McClure on the single "Good Side." It's a simple, straightforward tune that the band inhabits so well and is a standout track along with the barroom groove of "Infinite Line" and the heartfelt delivery on "I Can Breathe Again."
The Great Divide sounds as fresh as ever musically. Certainly much of this is the chance to work together for the first time in two decades with the original lineup — a list that also includes Kelley Green (bass), Scotte Lester (rhythm guitar), and JJ Lester (drums). However, the addition of keyboardist Bruce Conway to the mix further fleshes out the composition and adds a welcome texture that wasn't there in the past.
The Great Divide's Providence is out Oct. 28.
---